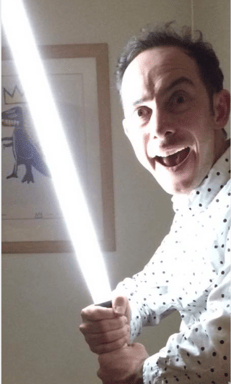 "Up in my lonely room
When I'm dreaming of you…"
"Where's he going with this?" I hear you cry , is this work appropriate?, and anyways "who is this guy?"
Don't be alarmed, as any indie music aficionados from the early noughties may recognise – I've appropriated the title from The Coral's "Dreaming of You".
Is it appropriate for work – well I sincerely hope so – maybe not the dreaming part but the isolation aspect for sure.
Some of you may have seen me pop up in the corner of Teams or Zoom calls and am the one you probably assumed that someone else knew.
Who am I ? – my name's Martin and I've recently joined the production team from home and haven't had the opportunity to meet (m)any of my new colleagues in person yet – which in a meandering, roundabout way is the point of this and the lyric intro.
It's a strange time for us all currently, as we navigate uncharted waters and we come to terms with the reality of life not as we know it.
Much has been written and documented in the past weeks and months about adapting and coping with life in covid times and beyond, and lots of talk of "the new normal" and the very real art of balancing work and life from the same location. I don't intend to repeat those here – mainly briefly share my experiences of starting at a new company remotely.
As with all new chapters, or next steps, there comes a level of uncertainty, doubt and some anxiety - but also hopes for the future, and excitement about being in a new office with new colleagues. Exploring and understanding different ways of working, in a different atmosphere and being involved with new clients and projects – not to mention a drink or two after work.
So how's that gone from the glamourous location of – my spare room?
Well it's all a bit weird to say the least.
Please don't misunderstand me, I'm incredibly grateful (and fortunate) that the opportunity existed in these times when many teams and companies are being reduced.
Everyone has made me feel very welcome from day one, taking the time to talk me through the basics and get me up to speed on the work and projects we have – and answer numerous questions (I won't name names, you know who you are). Making me instantly feel part of the team, albeit one that is currently apart and a little smaller than usual.
In a time that is far from typical, and on work that at times had been somewhat reactionary and itself a-typical, its something I'm extremely grateful for, and was very much needed.
Technology obviously helps massively and plays an important part, and to be honest I'm not sure how we would or could all have coped as well without it – not just for work, but entertainment and social interaction also.
Its still not the same though – and I'm sure I'm not the only one a tad over yet another video call.
Since I started writing this a few weeks back, we've seen work come in thick and fast and as a team are involved in some really interesting projects and discussions. I've managed to make it into the office for a day and catch up with a couple of people in person, which was great and it even involved my first train and tube trip since the middle of March (exciting times).
In an attempt to close the circle and shoehorn in another song lyric (sorry) – very much looking forward to seeing everyone in the office in the not too distant future, and meeting in person.
"Get back, get back
Get back to where you once belonged"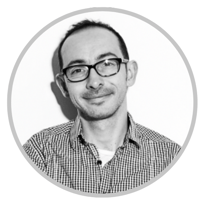 Martin Witts, Executive Producer
Martin is a new lock down addition to the Production team here at ICP. With 20 years experience in the similar but different worlds of broadcast TV, creative agency, and localisation across many well known brands, shows, music videos and animated films. He is a keen music and film buff, a fan of a good pub quiz, a wannabe Indiana Jones, and has a passion for exploring different cultures (currently trying to learn Polish with very limited success!)