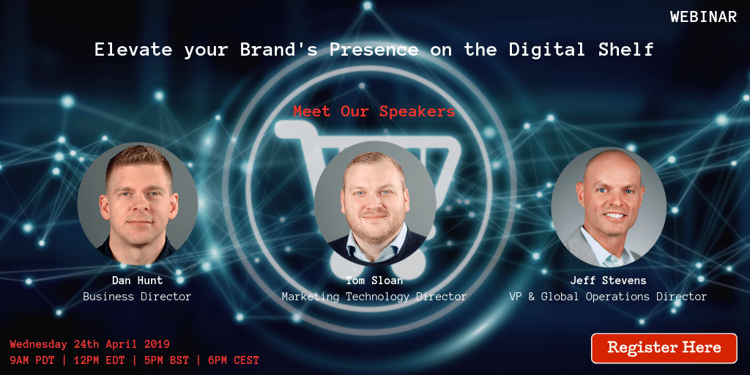 *25th Apr 2019 – Please note that the recording for this webinar can be found here.*
We are excited to be hosting a Henry Stewart webinar dedicated to helping brand owners to make the most of the growing opportunities in E-Commerce.
Brand owners must ensure their online and offline journeys complement each other and that, together, they deliver the highest levels of overall customer experience. In many companies today, channel marketing is not managed in a holistic way, and the customer experience is, therefore, not consistent.
This webinar will cover:
Auditing your brand's presence
Setting up your E-Content standard guidelines
Synchronizing between online and offline
Maintaining control, considering the pros and cons of various possible operating models
Achieving wider brand impact on the digital shelf – it's not only about the next click
Managing seasonality
Join our speakers:
Dan Hunt, Business Director
Tom Sloan, Marketing Technology Director
Jeff Stevens, VP & Global Operations Director
Date: Wednesday 24th April 2019
Time: 9AM PDT | 12PM EDT | 5PM BST | 6PM CEST
Register here.