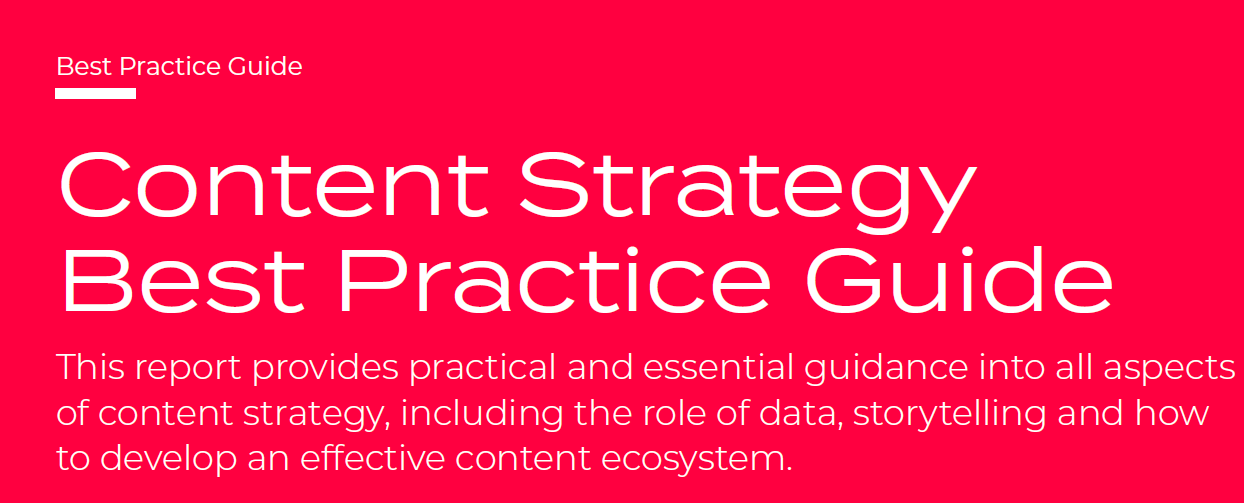 We are delighted to be featured in Econsultancy's Content Strategy Best Practice guide in a section called 'the growing modularisation of content'. Take a look at the modular content model and see how we get to grips with how to use digital asset management effectively.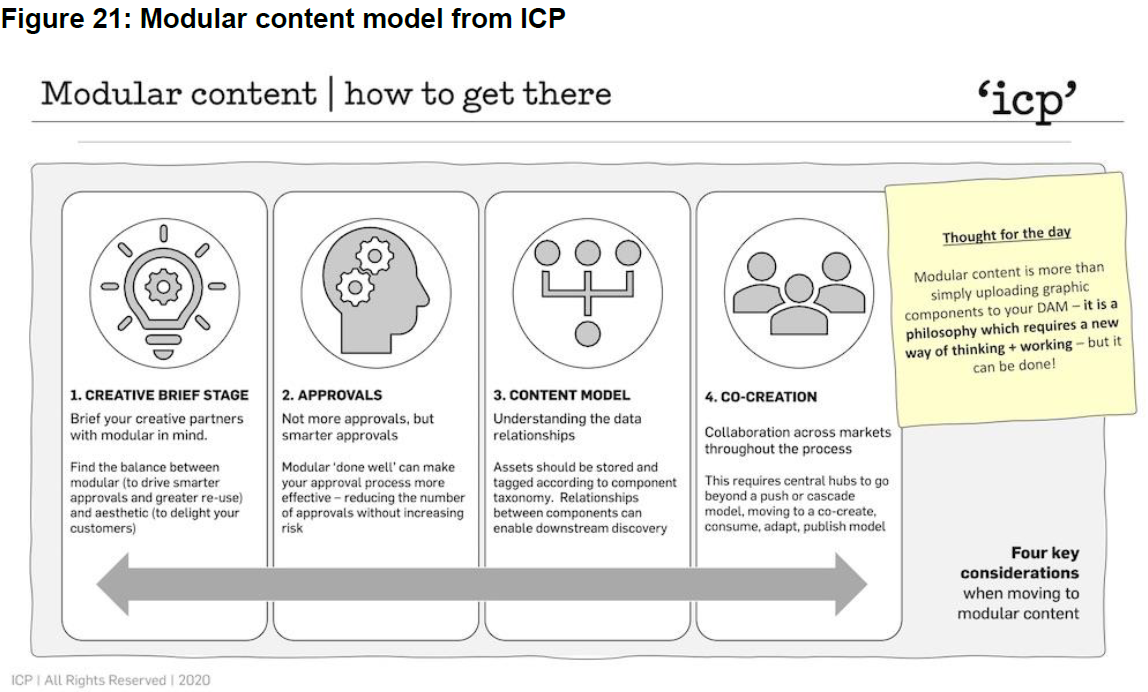 ICP stressed how important it is for modularised content not to be implemented in a half-hearted way but instead for modularisation to be built into strategies from the beginning.
We think there is a lot of great content to see, please view it here. For more information please contact David Howlett.