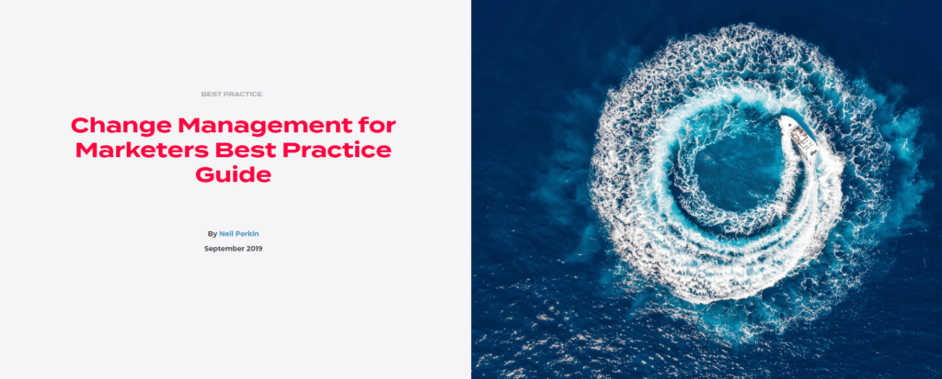 ICP and Victor Lebon are delighted to have contributed to the just-published Econsultancy Change Management for Marketers Best Practice Guide by Neil Perkin.
This report is designed to provide marketers with practical guidance and advice on how best to manage change in the context of rapidly shifting technology, consumer behaviour and market dynamics. It identifies key issues, challenges & opportunities around the evolving skills of modern marketers in this rapidly changing digital marketing & media environment.
To get your copy or find out more, click here.