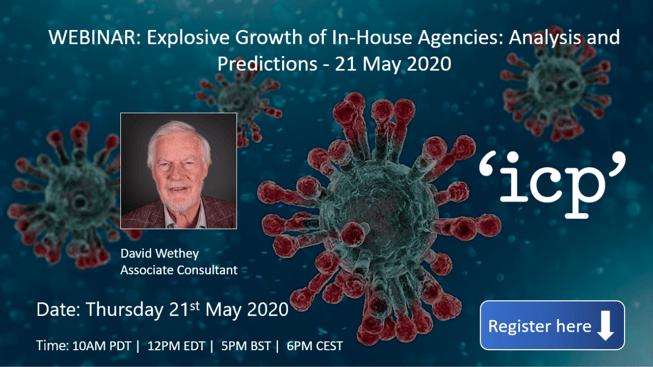 Here's the live recording for the Henry Stewart webinar on 21st May 2020.
Deciding whether to hire external agencies or develop in-house solutions for your global marketing and creative operations has never been as important as they are today.
David Wethey has been tracking the rise of in-house agencies as they become the new default. In this new presentation he builds on recent research and his well-received Henry Stewart London talk from March 2020, to share some clear thoughts about the future direction of creative operations, taking into account the Covid-19 situation.
You can get a flavour of his insights so far in this short video presentation.
Please view the live recording from the Henry Stewart webinar on 21 May 2020 to hear about his latest predictions for the future with plenty of practical advice for all people faced with making these tough choices.