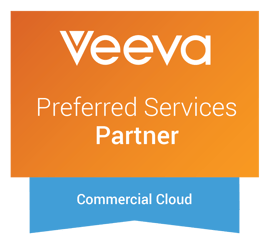 ICP is proud to announce receiving recognition from Veeva as a Preferred partner on Veeva Vault PromoMats.
This achievement certifies ICP excelling in supporting and consulting clients on Veeva Vault PromoMats which "brings together multichannel engagement, commercial content, customer data, and artificial intelligence to drive smarter, compliant interactions with all customers across all channels."
Note: ICP works with many vendors of technology and software that support improved marketing with a view to making it better, faster and cheaper. ICP does not endorse or recommend technology from any one vendor, nor does it have commercial relationships with them. ICP is delighted to work on any platform chosen by our clients.