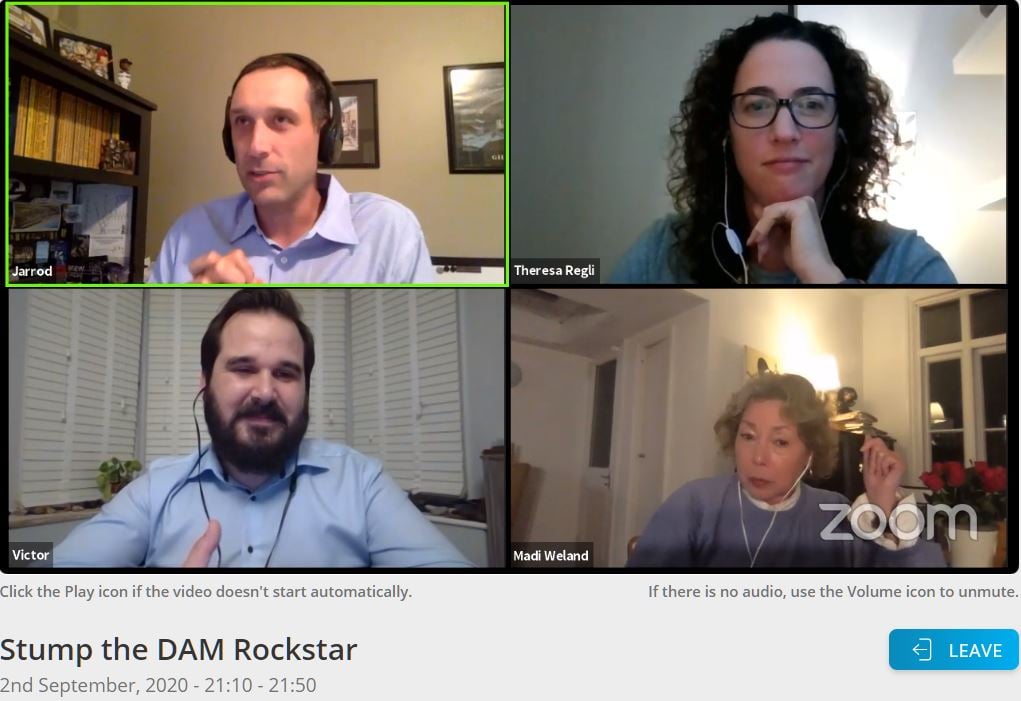 At last week's Henry Stewart Festival of DAM, the last session of day 2 stood out above the rest. Stump the DAM Rockstar, moderated by Real Story Group's Jarrod Gingras, had all the makings of a great ending to the event; a panel of DAM experts, an elixir of choice (gin and white wine seemed to be a favorite) and an audience eager to share their thorniest DAM related questions.
While the panel addressed a subset of the questions posed during the session, dozens were left on the cutting room floor. So the team here at ICP is taking on the challenge of answering the full list of questions. We promise to be concise (or at least try) and balance both strategic observations with the details.
We've tapped a team of our own experts and categorized the questions into 5 topics. Each of our experts has been assigned a topic and will publish a response via ICP's blog each week over the next month or so.
Here are the topics and the ICP experts weighing in:
1: Getting stakeholder buy-in to a winning plan: Victor Lebon, CEO, EMEA & APAC
2: Plan beyond the tech; Adopting and Adapting: Jing Wang, Consultant
3: Think ecosystem, not platforms: Tom Sloan, Director, Marketing Technology
4: Find the balance between metadata structure and flexibility: Sara James, Sr. Marketing Technology Consultant
5: People and resources make a difference: Elliott Brown, Group Business Director
Check any of our social media channels or subscribe to get occasional round-up emails using this link.