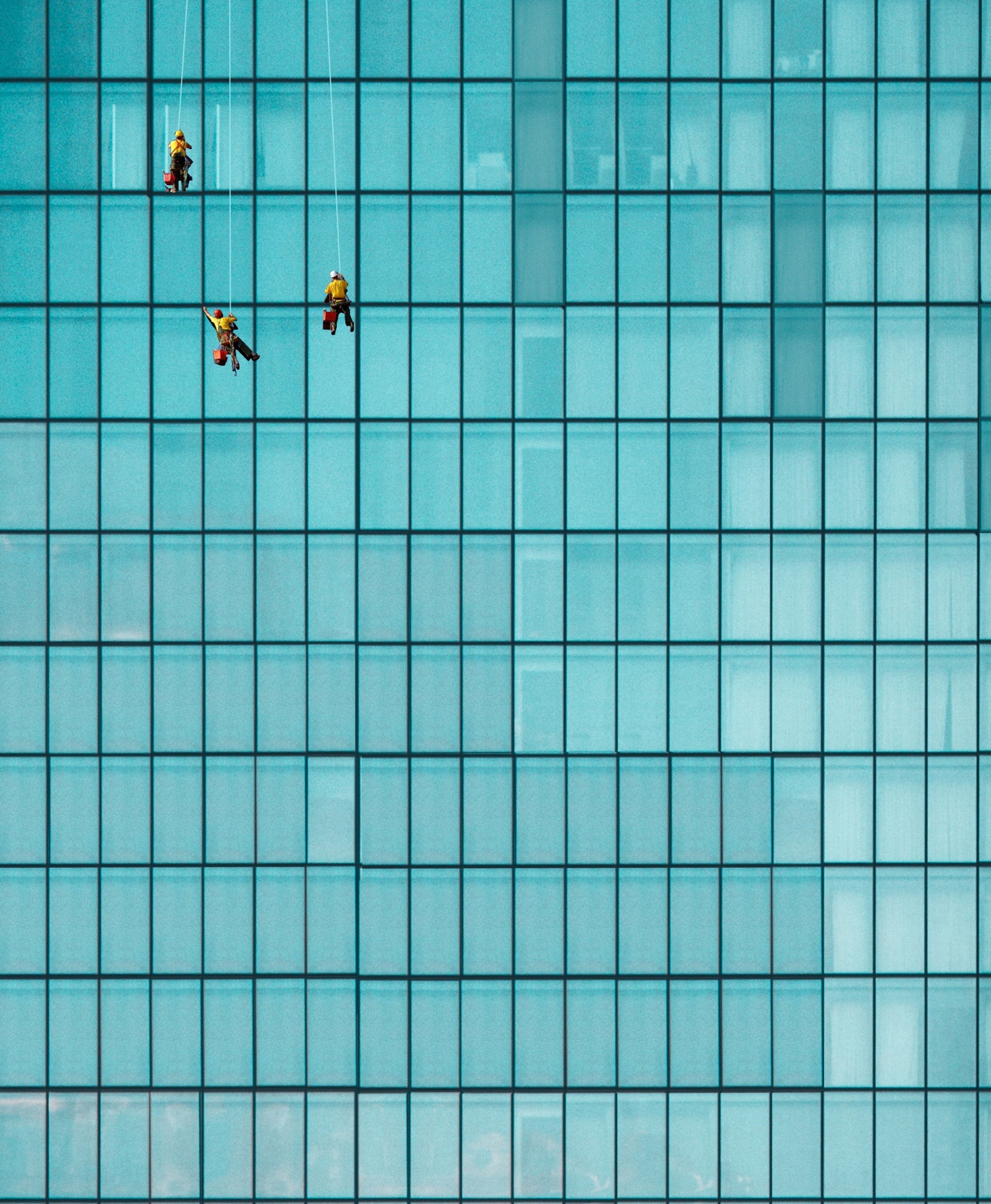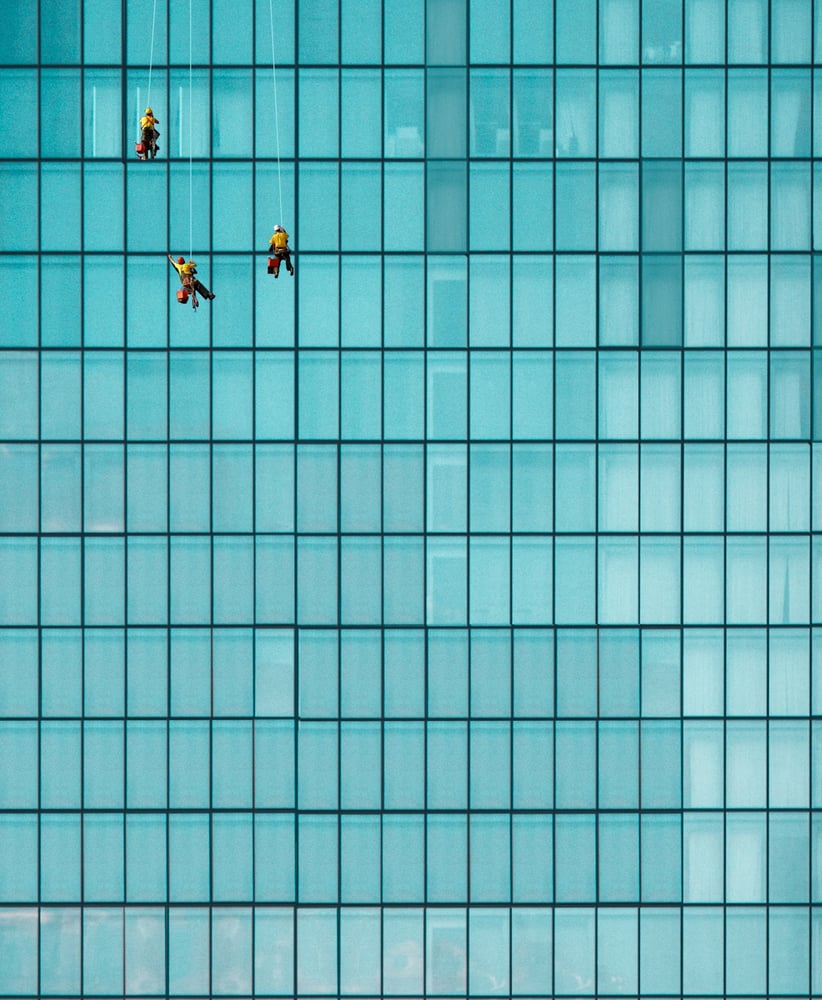 ICP Blog
Are You Ready to Take Your MarTech Solution to The Next Level?
By Jing Wang -
On Wednesday 4th May, we attended Google Cloud Next '17 in ExCel London. This is Google's annual, enterprise-focused event in which the tech giant showcased its achievements from the past year, as well as announcing new products, services within their cloud and collaboration portfolio.
Visionary, inspiring and impactful, are the three keywords I would describe the tremendous opportunities Google has to offer to transform so many MarTech businesses with the power of its cloud technology. Here's our take on some of the key announcements coming out of the event, a lot of new stuff to chew on, so let's dive in.
Layered Security and Defence in Depth
This is a hot topic brought up in the keynote session on day 1. If you are not familiar with these two terminologies, the idea behind them is simple: any single IT defence may be flawed, so a series of different defences should be used to cover the risk gaps. Google announced its Identity-Aware Proxy (IAP) which lets user access to applications based on risk, rather than using a VPN. It provides secure application access from anywhere, restricts access by user, identity and group.
In a DAM world securing digital assets, at the most basic level, means keeping assets protected and inaccessible from certain user groups. It also include the backing up of files and metadata. If your organisation is managing digital assets in the cloud, thinking about building or improving the security of user identify, data access, and legal compliance in a DAM solution, think again!
Build Connection in Digital Community
To drive user adoption of any marketing technology solution, it is crucial now, more than ever, to build a lasting and tangible connection within the digital community where you've chosen to grow your roots.
It's great to see how much time, effort and investment Google has put into building the "human connection" in the digital world, which echoes ICP's user-centred ideology "People First, Technology Second".
Google has launched a range of different products with different purposes, such as hangouts Chat (immediate response, great for smaller group), Google Groups (reliable way to share mandatory communications), and Google+ Communities (great for larger groups, help organise knowledge and expertise). Apart from that, Google is planning to introduce usage metrics at domain, user, and multi-organisation level, which would make collaborative discussion and knowledge sharing inside and outside of organisations so easy, fun, efficient and also controlled.
Machine Learning
Machine learning is the most exciting subject we looked forward to learn from this event. It's great to see all the great work Google (who declares itself as an "AI company") has been doing in this realm. There are three key announcements which we found very interesting and quite promising in the future MarTech arena.
Google announced their Cloud Video Intelligence API. A first of its kind, this API allows users to easily search and discover video content by providing information about entities (e.g. noun or verb search terms, such as "dog" or "run"). It helps users better understand the overall content of the video catalogue based on the entities detected within the video, the same way as search text documents. Apart from that, users are able to quickly process and understand the content of video down to the individual frame, search every moment of every video file and find every occurrence as well as its significance, which is pretty cool. This API is currently in the private beta stage, but will revolutionise digital asset management and take it to the next generation.
The second announcement is Google's Cloud Machine Learning Engine, which it said will help customers use their own data to train models. It sounds like it has the potential to function like a managed service which is scalable and capable of interacting with any type of data, of any size. For DAM clients who are looking into building their own metadata AI model, this is definitely an attractive option to customise asset metadata across a whole variety of business cases and scenarios.
Google also announced an update on their Cloud Vision API. ICP has selected this API for our DAM metadata auto-tagging POC so we are quite familiar with its old version and are very excited to learn its new
capability of classifying a more diverse set of images. Given 5 to 8 years, the computer vision technology will be evolved from a "cool feature" to a fundamental part of a modernised DAM solution.
The Value of Change Management
We were quite pleased to see this topic is on the event agenda. Technology is frequently at the heart of business evolution, and the importance of a well-managed transition is paramount. We've seen some organisations expect that they can achieve benefits without properly investing in the process of change management. In ICP's experience, change is not simply about introducing new technology and then standing back - it is about change in people's behaviour and more importantly, their mind set. And we know that when organisations cut corners, things go awry.
In the session regarding change management, Google showed some insightful ROI stats:
• Companies with high effectiveness in change management are 3.5 times more likely financially outperform than their industry peers.
• Well-prepared and sophisticated change management programmes can achieve 135% ROI, whereas poor or no change management can only deliver 35%.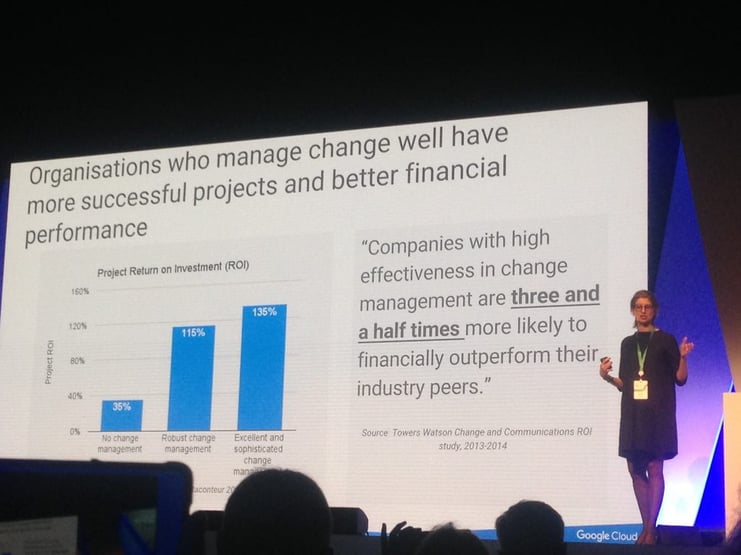 There were some great tips shared by Google, which echo ICP's change management philosophy. I have summarised the key points below:
• Senior leaders and executives are key to successful change management. They must lead by example.
• Employee champions deliver value as "early-adopters" and effectively spread messages across the organisation. Celebrate your star employees and reward them.
• A greater investment in training will yield results. Give people the skills they need to be successfully in the new digital world.
• Post go-live project teams are vital for embedding change and ensure ongoing commitment and increased project ROI.
Clearly, to MarTech pioneers and followers, cloud-based technologies open new options to introduce new business-enhancing capabilities in less time and with a lower cost. They are changing the way we view and utilise marketing data, as well as digital assets. What was once considered impossible is now being rewritten. Innovation is accelerating because of what new technologies can already do – it's now up to your imagination that will drive what's next.