Many things make us unique here in Rotterdam. Our hub is small, but our motivation is great, and this is something you can feel here in our tiny office.
You will find our office building in the heart of the city, near many shopping streets and perfect lunch spots – everything you need is just around the corner. Even the Unilever office, where the Brand Stewards team operates, is within a walking distance.
The hub might be small, but we do believe that our contribution to ICP matters! We work here with only two teams, Global Librarians and Brand Stewards, and only two of us work in the office daily! However, each Friday is a day to catch up – the Brand Stewards team joins us in our ICP office to share insights, spend some time together and, of course, eat a tasty lunch. This effort we make to keep in touch and support each other is what makes us a powerful team. Good teamwork makes a difference!
The ICP hub in Rotterdam is different in every way, but we do our best to prove that we can create a valuable extension of the ICP London here, in the Netherlands. And even being in a different country, with a different daily routine and different habits, we still feel a part of the ICP family!
Want to drop by while visiting the Netherlands? We will welcome you with a delicious cup of tea! But follow our advice – a bike, raincoat, and a good umbrella are Dutch essentials! (And yes, Dutch cheese is amazing).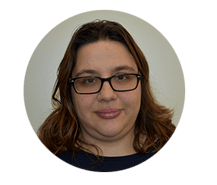 Samantha Possamai Pistor, Global Librarian
Former Brazilian Lawyer who decided that life was too short to deal with Judges and Courts and decide start a new career in the amazing world of Digital Marketing. Loves to eat, to do Masters courses, play chess and to write about reality shows in her not so always free time.
Patrycja Szalaty, Global Librarian
I've been working as a Global Librarian in ICP for almost five months. I am part of the Operations team supporting Unilever in Rotterdam. I finished my Media & Communication studies at the Rotterdam University, specializing in the usage of new media in business communication and digital marketing. I am a travel passionate and I love exploring new places, but after work, you will most often find me on my couch with a good book and a cup of tea.