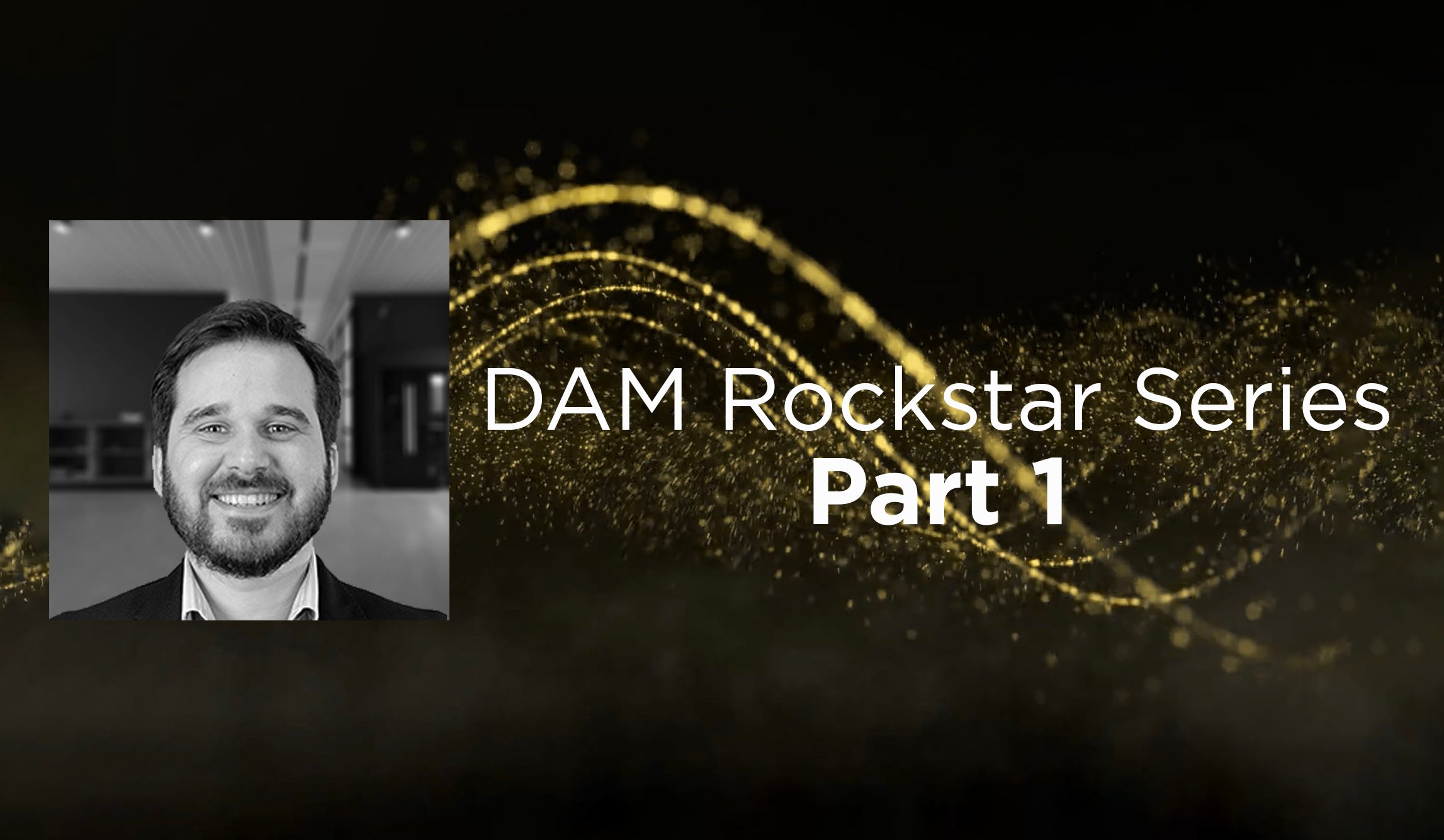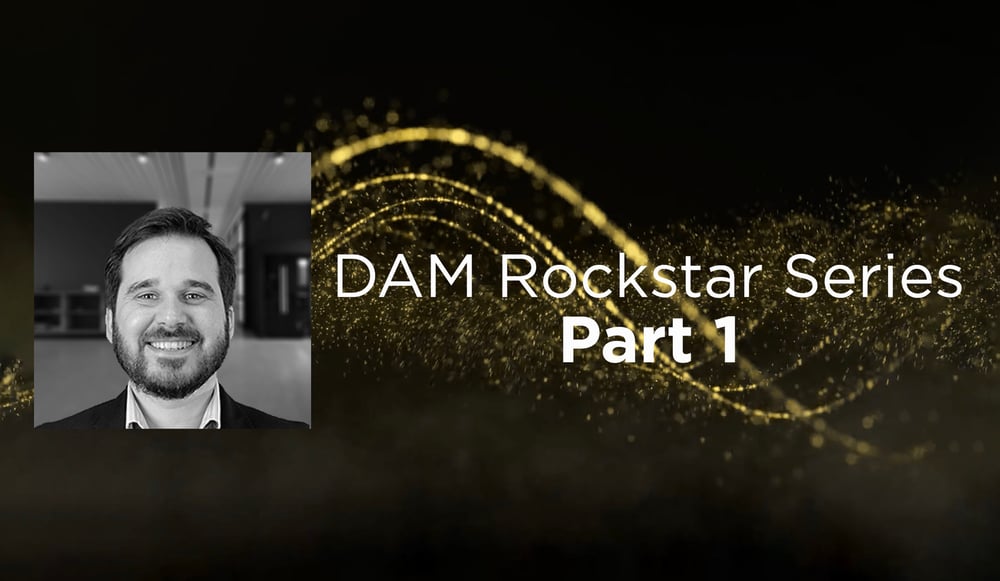 ICP Blog
DAM Rockstar 1: Getting stakeholder buy-in to a winning plan
Of the five topics we plan to cover in response to your questions during Stump the DAM Rockstar, Getting stakeholder buy-in to a winning plan had the most questions submitted from the audience. So, we know it is a focus area for most organizations. And that really does not surprise us!
ICP's CEO for EMEA & APAC, Victor Lebon, shares his thoughts.
As many Festival of DAM speakers echoed, we, as visionaries and practitioners, must continue to communicate and emphasise the central role DAM plays in digital transformation. Building the case for DAM to occupy a seat at the head of the top table (along with CMS, MRM, PIM, CRM), is a top priority for many of you. And rightly so. There are great examples of brands exceeding their KPIs once teams can optimize their activities through the lens of content and assets. The many questions asked reveal a need to quantify the business impact, and wherever possible, to learn from those leaders who have delivered a positive bottom-line impact through DAM and related initiatives.
The questions from the session participants suggest the continued importance of identifying these business functions and leaders, effectively, the stakeholders in your organization who would benefit most. Sales, marketing, brand, communications are often top of the 'who cares?' list.
During times of economic and social pressure, as we experience today, the uncertainty puts brands under a similar communications pressure. Teams are often encouraged to produce better quality "stuff", faster and cheaper. As a result, organizations look to improve current technology and software to make this happen. But, of course, most of us now know it's rarely the technology's fault. Proper technology strategy & planning will prevent the classic scenario where companies implement new tech without addressing underlying processes. Putting the tech to work before the process serves usually to shine an even brighter spotlight on the deficiencies of what you were already suffering from before!
1 - the case for DAM and who cares?
STUMP THE DAM ROCKSTAR: How do you decide to switch from one DAM software to another when your current DAM sucks?
The first thing I would ask is how do you know your DAM sucks with the right degree of objectivity? Before making a big decision to switch from one DAM software solution to another (which can be a large & expensive undertaking), take the time to get a 'health check' on your solution, comparing with peers.
Often the underlying challenge to be solved may not be technology related. It may be people and / or process.
Once you have done that, and you have determined that 'you can do better' with your tech, take the time to gather business requirements. Please note it's better that you don't jump right to technical specifications - that can follow. Address your current pain-points and future needs, but also take account of what your current solution does well, so you don't go backwards.
STUMP THE DAM ROCKSTAR: How do we collectively inspire marketing teams and DAM practitioners to truly understand each others' worlds and reimagine DAM as the core of the ecosystem?
By aligning both to common outcomes and goals! Marketing teams & DAM practitioners may not always truly understand each others' worlds (although the best ones probably will!). That's why they need each other, working in partnership to achieve common outcomes, goals and objectives.
In direct answer to the question, great leadership & vision are critical here; to harness the motivations of all involved, collectively imagine what can be achieved, and let nothing stand in your way to achieve it. Think good, better, best. Never let it rest till your good gets better and your better becomes the best!
STUMP THE DAM ROCKSTAR: What are your most compelling ROI propositions with influencing management to finance a DAM?
The best ROI propositions have both quantitative and qualitative measures.
These include; cost-avoidance of re-using/re- purposing vs. creating new (# downloads), time-saving (before/after measures of the time it takes to complete a task) and risk mitigation (and yes, this can be a quantitative measure! Insurance assessors and lawyers do this all the time), better content consistency, brand equity, and contributing to top & bottom line growth.
STUMP THE DAM ROCKSTAR: Given the propensity for corporations to cut spending in tough times like 2020 because they're required to prioritize shareholder value, how can we convince corporations to spend money on new systems or integrations to advance their capability to exploit new opportunities?
It's about building the case, as noted above. In tough times, most organizations will look to find efficiencies & savings (or capitalize on new opportunities). DAM & technology is one of the most powerful ways of achieving those efficiencies.
Ultimately, if your technology solution isn't either saving you money, or enabling you to achieve a business priority/imperative that you wouldn't have been able to achieve otherwise, I would question why are you investing in it in the first place!
STUMP THE DAM ROCKSTAR: What is the best way to convince an organization that it isn't just about the technology, but equal importance for the people, culture, change management and this will be an ongoing expense?
Aside from calling in ICP? I jest, I jest. :-)
I would say, look at the results, get the decision makers & key influencers to talk to those organizations who have successfully implemented and are running the best DAM & digital ecosystem environments what was the key to their success? And, conversely, what was the honest reason(s) behind the many failures? Many successful practitioners in this area manage an overall budget with a carefully managed split between the software licence cost and the 'people' investment to make it work (whether internal or external). Historically, the people element has been under-invested and that puts at risk the ROI on the whole investment including the technology. These elements should always be looked at together!
Then, make it personal. Think about the different people in the organization, what's in it for them? Technology is a great tool, a great enabler. However, the technology itself is not why most people get out of bed in the morning.
2 - making the switch; technology strategy & planning
STUMP THE DAM ROCKSTAR: How does one convince the in-house marketing department that, no matter how you configure it, SharePoint is not a DAM?
I would answer the question by asking some questions in return: Why does the in-house marketing department need to be convinced of the merits of Sharepoint vs. DAM? What objectives are the in-house marketing department trying to achieve? What are the business outcomes that they need to get to? There's the old saying, "someone convinced against their will is of the same opinion still!" Always start by with the why & what. "Why do you need to do 'that thing'? "What are you trying to achieve?". Then, the the how becomes a lot more obvious, and no convincing is needed).
Although Sharepoint is not a DAM (in the multi-faceted 'enterprise' definition of DAM), it can be an effective solution for quickly sharing documents within a small group of users.
If the in-house marketing department needs to share content with larger groups, managing permissions, rights, metadata, integration and much more besides, then there are other solutions which may be more suitable.
Start with why and what before the how, and the conversations become easier :-).
STUMP THE DAM ROCKSTAR: We are migrating to a new platform, which are the points to consider?
Key points to consider are: change management, data quality assurance & enrichment, change management, integration testing, business acceptance and... change management!
And yes, change management is listed three times! There are many tried & proven approaches to migrating to a new platform from the technical side of things, and including the overall program management and more. But, often, change management is overlooked or is something that is added at the end of a migration plan.
Moving to a new platform should be more than just new technology. It should mean (and enable) a new way of working to be embraced and adopted by all users.
STUMP THE DAM ROCKSTAR: As we've now got the DAM serving as the single source of truth (meaning that the assets are used from there) where do we go next?
In a word Integration! To use a physics reference (sorry, I'm a geek!), integrations are DAM's 'force multiplier'. They are your lever with which you can move the world!
If you have perfect user adoption and governance and your DAM is truly your 'single source of truth' then the hardest parts are done. You can now reap your rewards & multiply your return by enabling other solutions to consume content from that source, managing your content centrally and efficiently.
Careful thought & planning should go into the 'content lifecycle' flow. What is "up-stream" (one-way integration), 'mid-stream' (two-way integration) or 'downstream' (one-way integration).
STUMP THE DAM ROCKSTAR: We are transitioning systems. We are struggling with where to draw the line. Bring over everything and archive in a new system? or clean before????
Why not have your cake and eat it too? Focus on cleaning & enriching the priority assets which you know will be used. For everything else, stick them in an archive in the new environment.
Then, after a suitable amount of time, you will be able to determine what to keep.
It's important to highlight that a long-term & ongoing data archiving, clean-up, quality assurance strategy is essential to keep your new system 'clean' (and not clutter up search results, which is detrimental to both system performance & user experience). It's not only a one-off exercise.
By Victor Lebon, CEO EMEA & APAC
Well, that's it for Topic 1!
Here are the topics and the ICP experts blog series weighing in:
1: Getting stakeholder buy-in to a winning plan: Victor Lebon, CEO, EMEA & APAC (this blog)
2: Plan beyond the tech; Adopting and Adapting: Jing Wang, Consultant
3: Think ecosystem, not platforms: Tom Sloan, Director, Marketing Technology
4: Find the balance between metadata structure and flexibility: Sara James, Sr. Marketing Technology Consultant
5: People and resources make a difference: Elliott Brown, Group Business Director