About the author: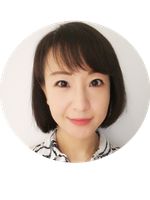 Jing Wang, has 5-year background in DAM business operations, change management & E2E support design.
Her current role is project consultant leading business engagement and consulting for DAM integration programmes, Ecommerce product content & digital shelf ecosystem for FMCG & CPG clients.
Outside of work, Jing can be found in Zumba dance studio and badminton court. She also enjoys spending most of her weekend mornings on Yoga mat.