Please Note: This event happened on Wednesday 28 June, 2023
Event
Henry Stewart DAM Europe 2023
ICP will be attending Henry Stewart's DAM Europe 2023 on June 28th-29th at Thistle Hotel Marble Arch, in London.
We're delighted to share a personalised discount code that gives you £100 off the registration fee for DAM Europe 2023, which is: ICP100.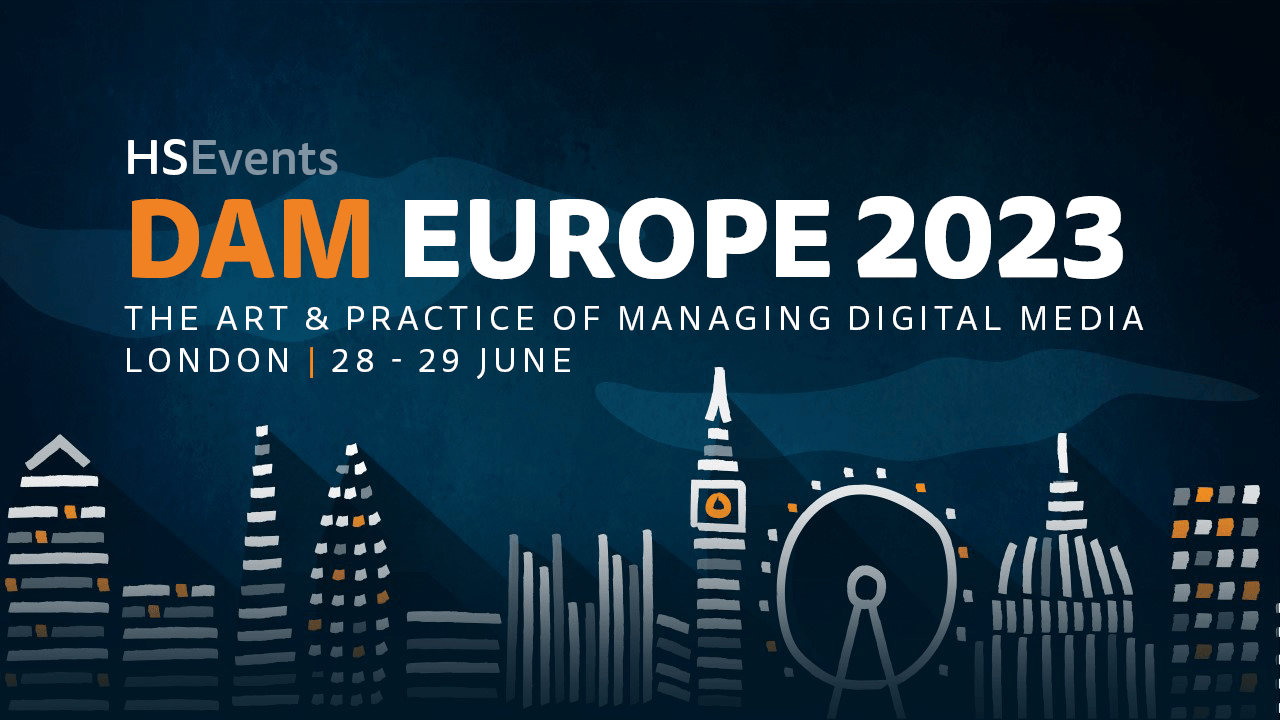 ICP will be taking part in two sessions at DAM Europe:
Kathy Aronson, our Global Head of Digital Commerce Solutions will be holding a session on 28th June at 14:55PM, "Digital Shelf - where YOUR Brand Lives and Thrives", with panelists Dean McElwee, Director, Global Ecommerce Collaboration at Stanley Black & Decker, Jeremy Wintroub, VP Operations, Peacock TV, and Joseph Harper, Global Head of Content, Diageo.
The Digital Shelf is fast becoming the core of every brand's marketing and commercial efforts. Much the same as a simple website in those early days of the internet, the planning of the Digital Shelf has developed into the primary articulation of the brand. The Digital Shelf's source of truth has become the brand's packaging.
The Digital Shelf includes a varied and developing collection of touchpoints throughout the shopper journey. Journeys in which shoppers discover, research, try, customize, compare, and/or buy all products and services. Commercial, logistical and emotional factors combine to represent the whole brand.
Importantly, the Digital Shelf as a concept is not restricted to CPG and its early adoption of transactional Ecommerce. It applies just as much to life sciences, automotive, media & entertainment and so many other sectors.
With consumers shopping all the time and creating their own digitally influenced journey (both online and offline), Digital Shelf content considerations are a must for everyone. And while different opportunities and challenges arise across the spectrum of industries, some common principles and needs do exist.
Come to watch, listen and quiz the panel as it takes a look at this phenomenon and how DAM plays a key role as an enabler across many sectors.
Lisa Grimm, our Executive Consultant, will be running a fireside chat with Noz Urbina and Theresa Regli on the theme "DAM in Life Sciences - Prepping for AI and Text Asset Management".
AI is all the rage, and brands are looking for clear and feasible introductions to the business opportunity and how and where to apply it. This discussion will give accessible introductions of the different common types of AI solutions, their challenges, and their benefits. We'll also look at the relative maturity and well as how they can they deliver improvements to both internal and customer-facing content processes – and how to deal with those life science compliance challenges.