Please Note: This event happened on Wednesday 28 June, 2023
Event
ICP's Great British DAM Pub Quiz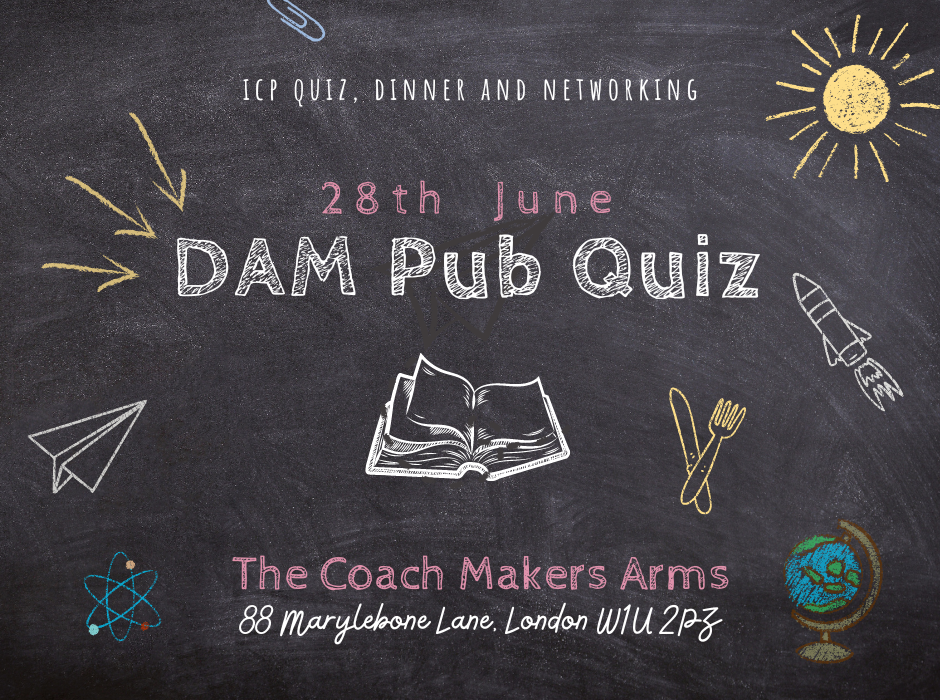 ICP is hosting a Great British DAM Pub Quiz at the Coach Makers Arms on Wednesday, 28th June from 6pm-11pm. This networking event coincides with the first day of the Henry Stewart DAM Europe conference. The pub is located at 88 Marylebone Lane, London W1U 2PZ, an 8-minute walk from the conference venue at the Thistle Hotel, Marble Arch, London.
Quizmaster Theresa Regli will moderate the ICP DAM Pub Quiz. Each round of the quiz will be designed by an ICP Subject Matter Expert, allowing teams to demonstrate their knowledge of Content Operations.
This is a private event by invitation only, please contact us if you are interested.