EXECUTIVE SUMMARY: What is Digital Transformation and how DAM can be one of the main technology pillars for global brands
Digital transformation (DT) focuses on bringing together the right capabilities, processes, people and technologies to deliver change. Digital asset management (DAM) is one of the five key technology pillars of digital transformation that have to align in order to bring this vision to life. In this digital transformation case study we examine the key steps taken during a global digital transformation project for a top FMCG brand and outline how ICP have worked with the client to put DAM users at the very heart of the implementation strategy to deliver high levels of user adoption, not just at launch but also during business-as-usual operations.
DOWNLOAD FULL CASE STUDY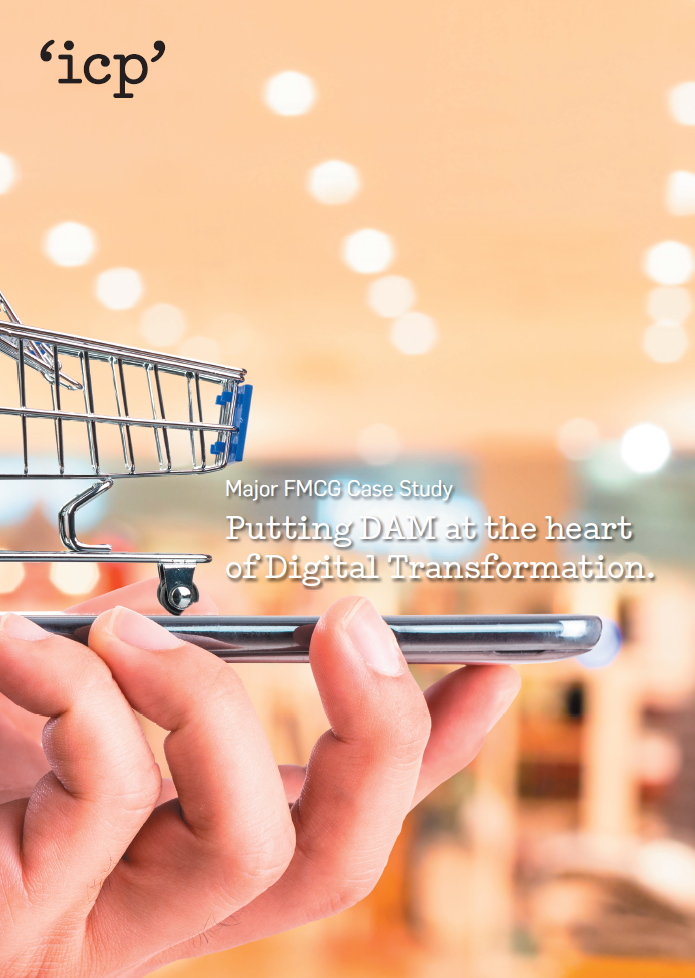 CHALLENGES
ICP is working with a top global FMCG brand to help it implement its digital transformation strategy worldwide. The project spans several years, with clearly defined milestones and ROI evaluation at each stage. The story starts with the FMCG company's re-evaluation of its digital asset management requirements (DAM) which Victor Lebon, Director of Marketing Technology, says is "acknowledged as a 'Best practice' step among digital transformation pioneers."
THE SOLUTION
DAM was an obvious starting point and like most global organisations, the company realised that across many brands and markets there were a variety of different approaches to content storage, sharing and distribution including shared drives and online systems. Add into the mix a growing number of marketing channels, plus content created or stored by agencies, it is no surprise that a single point of truth was judged to be an essential part of the digital transformation strategy.