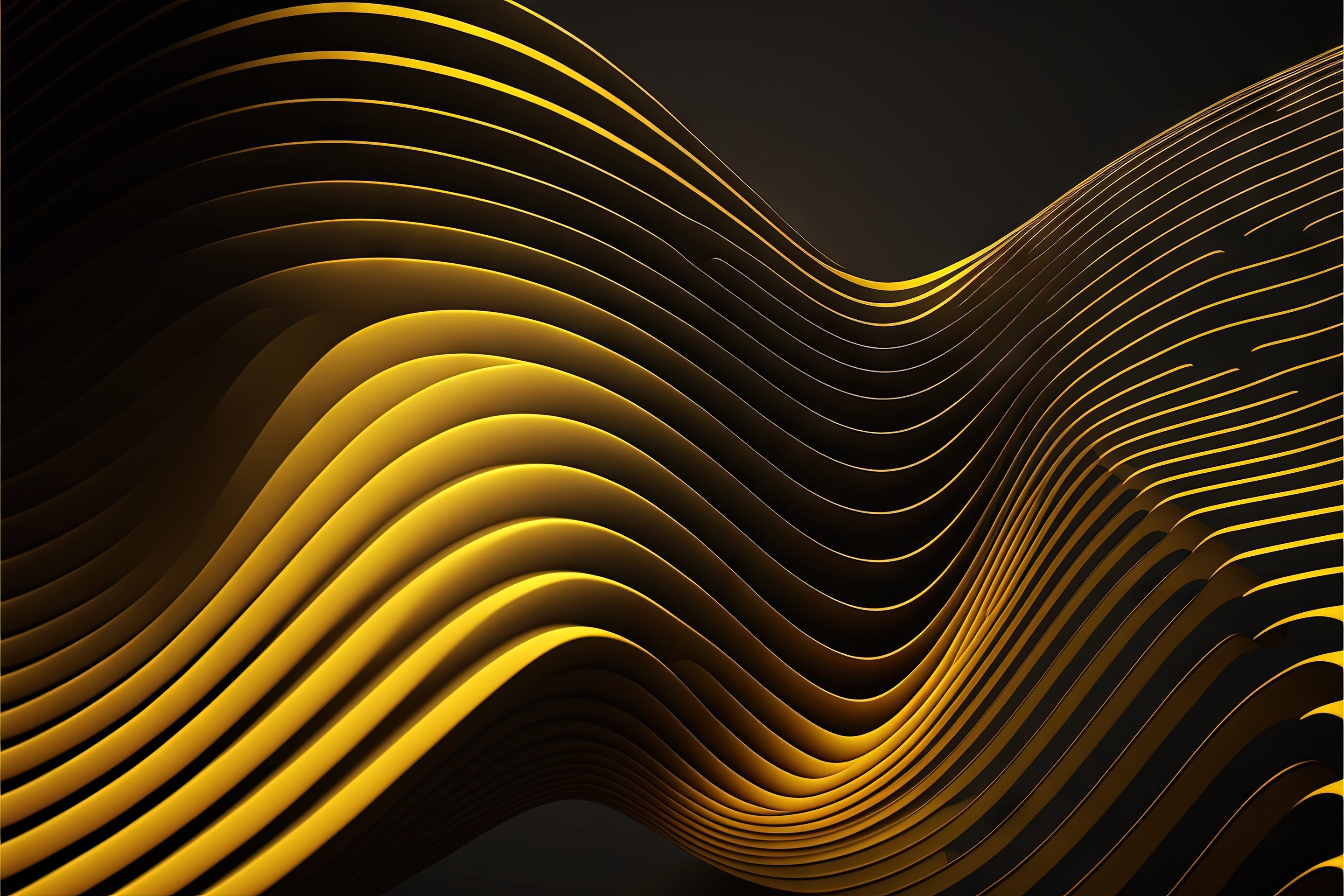 ICP was part of the DAM Asia-Pacific 2023 Henry Stewart event on 22nd Feb last week. It was a one-day online event to learn from and connect with the DAM community across Asia, the Pacific, Australia and New Zealand. Key discussion topics included Metadata, Taxonomy, Change Management, Integration, AI, Automation, Creative Operations, Workflow, Rights and Governance.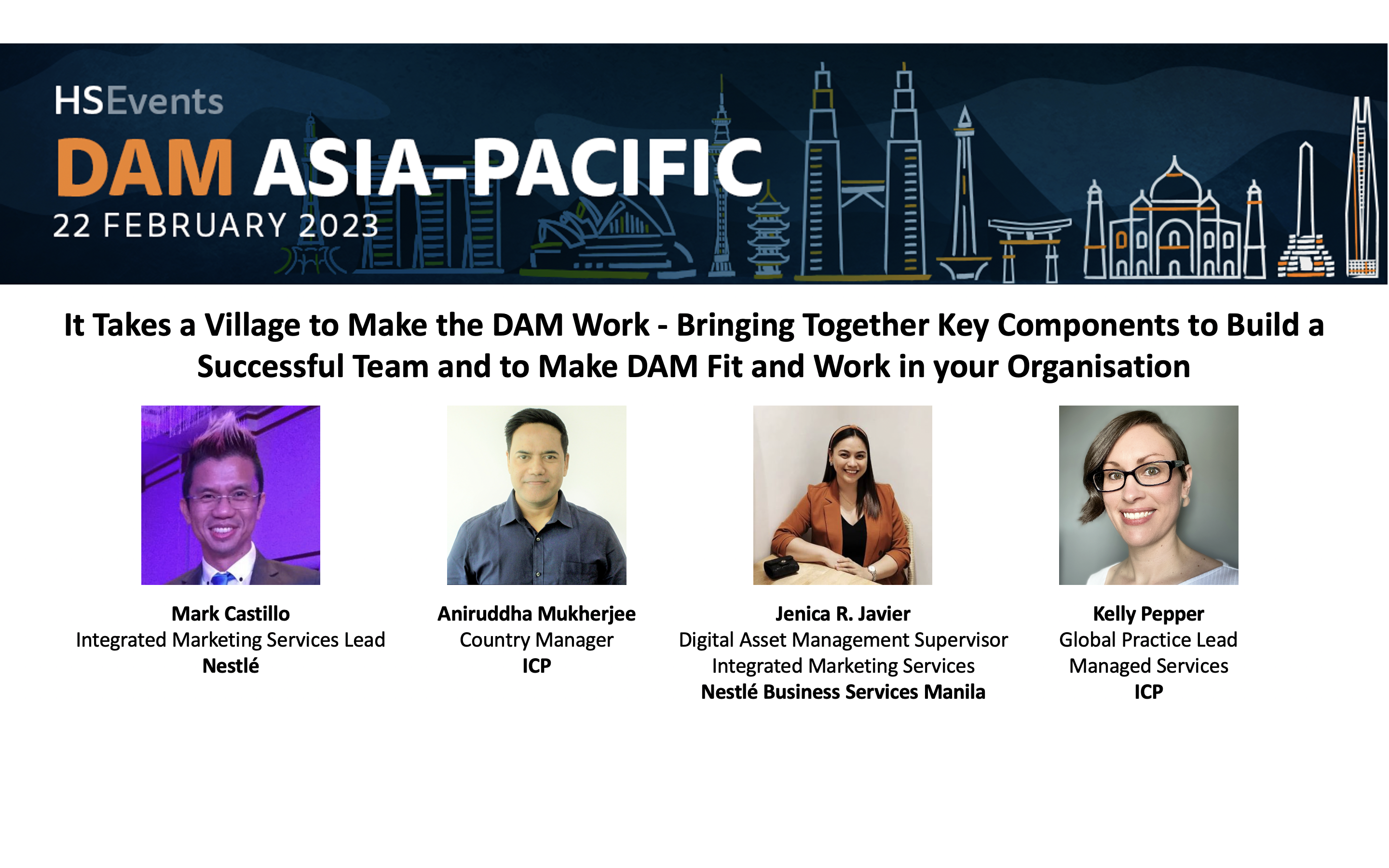 Kelly Pepper and I led the ICP Team at the event. Kelly shared an informative presentation on bringing together key components to build a successful Team and to make the DAM fit in your organization. This was followed by my panel discussion with Nestlé's Mark Castillo (Integrated Marketing Services Lead) and Jenica Javier (Content Hub Librarian Lead). The discussion revolved around powering your DAM with the right resources for internal and external collaborative support and how this was successfully implemented at Nestlé.
Mark shared insights into how DAM aligns with the digital transformation strategy to drive growth and agility at Nestlé. Creating a strong foundation of all the elements that are part of the DAM practice - people, process, data, and technology. Jenica shared her experiences in managing the key factors driving DAM user adoption - change Management, training, and communications. She spoke about managing the user experience for searching, finding, and using assets in the DAM.
The Q&A session after the panel discussion saw with audience posting questions and seeking advice on how to onboard new employees as contributors within the global organization to DAM effectively. Getting users to adhere to best practices, understanding the importance of metadata, keeping the asset status updated through its lifecycle, and managing usage rights at scale.
DAM Asia-Pacific 2023 featured several other informative sessions. Here are some of the highlights.
ABC: The ABCs of the Digitally Native Asset Management Platform
Rajith Raveendranath, Director of Engineering at Nike shared his insights on the nuances of digitally native technologies. The ABCs for AI (Artificial Intelligence)/ML (Machine Learning), Big Data and Cloud, which the DAM and engineering teams can apply to work towards what's needed.
The Role of the Music Content Manager at Zoom TV
Yagnesh Chunawala, Music Content Manager at Zoom TV, talked about what it's like to receive, store, manage, update and retrieve music data at India's biggest broadcasting and distribution network.
Automation, Machine Learning and AI
This was an interesting panel discussion featuring Damien Calvert (IT Manager, The Australian Ballet), Conrad Henson (Sr. Product Marketing Manager, OpenText) and Chris Lang (DAM Librarian, UNSW Sydney). The discussion focused on evaluating the role of automation, machine learning and AI in their organisations and the challenges faced. The need for moderated metadata over AI metadata and how AI is about augmenting the human and not replacing them.
Creating a Robust Taxonomy for DAM
Sanchita Bhabhutaa, Digital Asset Librarian at Airbnb, outlined the strategy needed to create a great DAM taxonomy from scratch. A well-designed DAM taxonomy is the foundation of a digital content engine that drives great content experiences, allowing business users to find exactly what they are looking for using terms familiar to your unique business.
Build DAM Bridges, not walls: Insights from a Digital Asset Management Implementation
Shane Appleby, DAMS Administrator at Queensland Art Gallery I Gallery of Modern Art (QAGOMA), spoke about how building the DAM in a modular way helped to cater for the ever-changing world of technology, including platforms, file types and content creation methods.
The DAM Asia-Pacific 2023 was an exciting opportunity to hear real-world case studies from leading organisations facing the challenge of managing their digital media assets and sharing experiences with fellow DAM professionals.