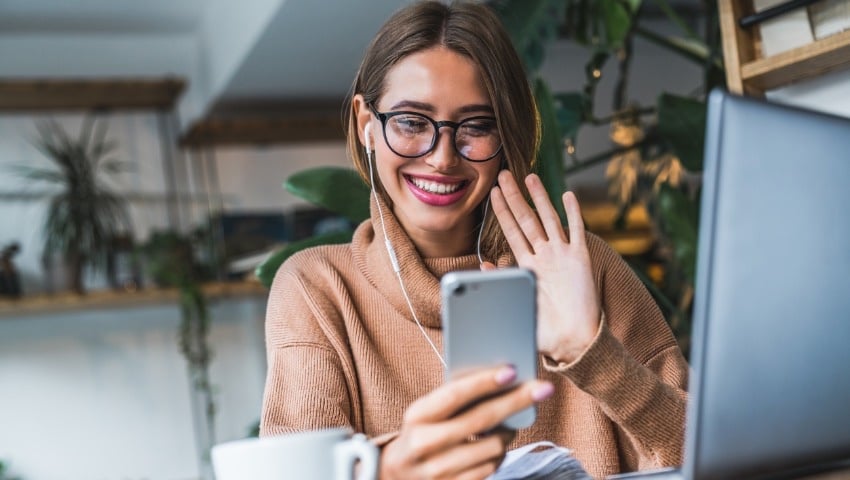 Currently, I am writing this in a comfy pair of sweatpants and a t-shirt, from my "office" which is also my bedroom, my workout space, and my place of relaxation. Don't get me wrong, I do get plenty of work done in this space, but there are moments where sometimes I just can't take it anymore. My name is Azmeena Hussaini and I started at ICP during the pandemic.
I remember the days of how excited I would be when I would hear work-from-home or remote options being available when applying for a job. No commute! No distractions! Home-cook lunches! What is not to love? In my opinion, there is a lot not to love about remote working. Again don't get me wrong, working from home is a great option for many people some of the time, but sometimes it does get hard for a person to cope without all the benefits of working from an office.
I liked the setup of working from home initially but working in isolation can be lonely and explain why people like to have some element of social interaction. Even socializing with colleagues virtually can be difficult if you do not have organized ways of connecting, especially for people like me who started a brand-new job in the pandemic. You only interact with your team members, at least when you were in the office you could meet people from different departments and create a great connection with them. But I have learned to cope with this and found some great ways to help you feel a little less isolated from your remote office.
Try working outside of your home
Now and then try setting aside time to work somewhere else. My favorite thing is to go to On the Border, grab a quick bite, and work outside for an hour or so. It helps clear my mind and it also helps you avoid the loneliness.
Ask for "social time" during virtual meetings
You know during the beginning of a meeting we are typically waiting a couple of minutes for people to hop on the call, during that time connect with your team and talk about things besides work. You can also dedicate some time for social calls, these can be virtual lunches, coffee breaks, or even just a quick catch-up.
Work with Friends
My best friend and I do this weekly; we will spend the day at one person's house and just work. Just having someone to work with besides family, roommates, or anyone you see daily helps you feel less isolated. Even though we do not speak much because we are busy with our work, it just is therapeutic and can help alleviate the feeling of loneliness.
We all want to feel part of a community and not every remote workplace can offer exactly what you need, but ICP has done an amazing job allowing me to transition into my job and allowed me to connect with people that aren't even on my team. It will probably always be a struggle of finding the correct balance of work and home life but try to approach it with a positive attitude and find ways that will help you conquer this battle.
Azmeena Hussaini, Content Steward