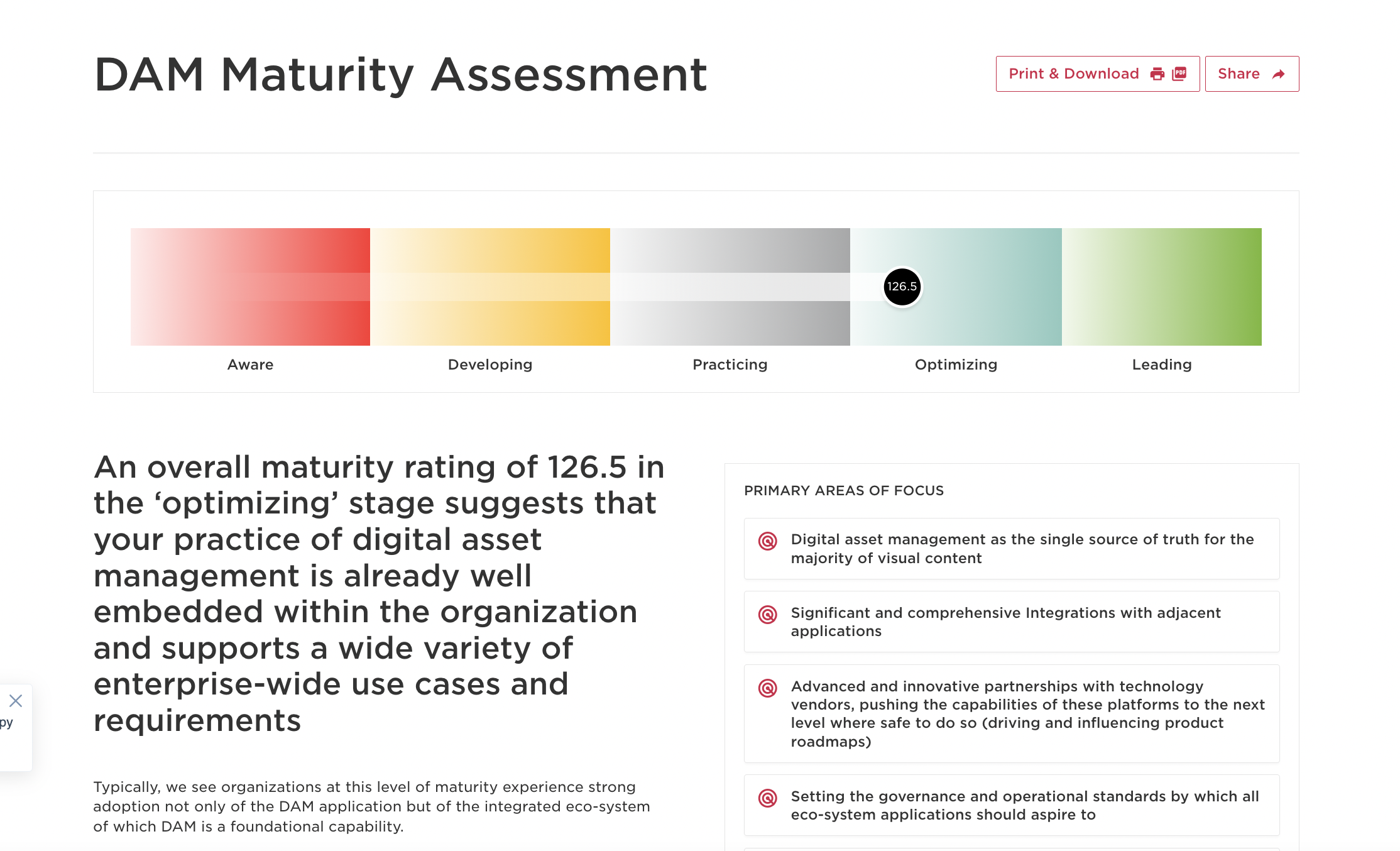 I've been at ICP for six years and we've been talking about having this tool all that time. It's been quite a journey. Work kept getting in the way! The idea is to put to work ICP's combined knowledge from the many Digital Asset Management programs we have supported, either on an ongoing basis through our Managed Content Services team or through our project-based Strategy & Consulting team. We bring this data and these insights into the workings of our self-service assessment tool. In 15 to 20 minutes, a DAM product owner anywhere in the world, in any sector, can easily benchmark their program and immediately receive a personalised report that gives actionable recommendations for moving up the maturity scale.
With DAM now an essential part of every marketing and content operations set-up in medium and large organizations, it becomes very important to take a step back and evaluate the ability of your DAM program to meet the challenging and dynamic requirements of both your customers and your colleagues.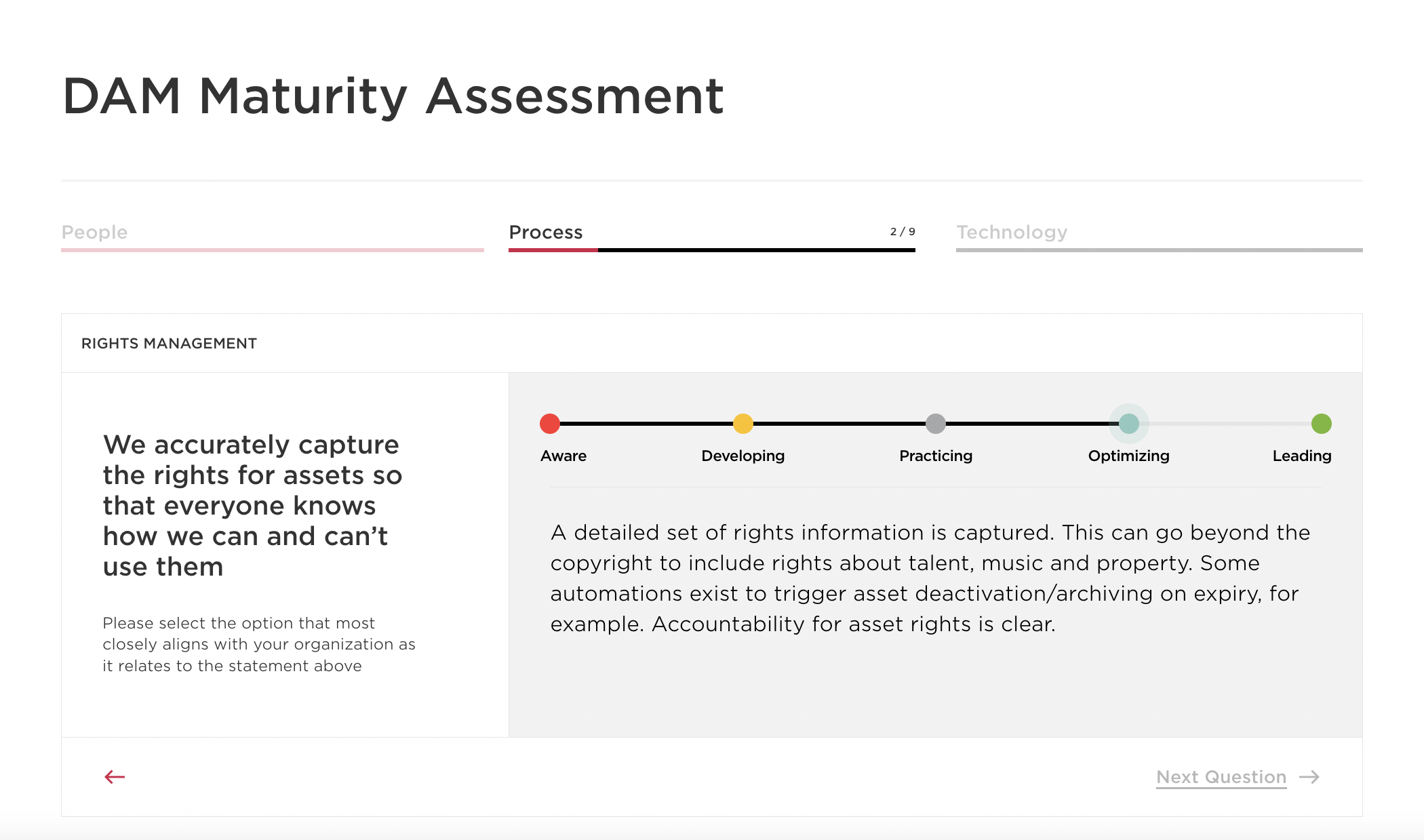 Our self-service online and free tool is now launched here, and we invite you to take the assessment and receive your report instantly. The report offers many benefits to build out your knowledge and how you can create your roadmap with immediate actions and longer-term investments:
As the product owner, you will probably already be aware of your DAM's reputation and status in your organization; what is working well, and what is working less well

This report explains the maturity assessment in the three core areas of People, Process and Technology, taking each in turn to form the overall score

The detailed scoring system, with carefully weighted attributes, is complemented by specific recommendations for next steps

What makes this tool different is the clarity and specificity of the 'next steps', as it was built by practitioners with deep experience in this space, and who know that there's rarely an 'ideal' situation. These practical, real-life actions can help you advance your program

Our report provides you with a start point for building an investment case and helps mobilize action – this might cover all manner of technology improvements and integrations, and it also highlights the people or process actions that could make a step change in your organisation's use of the platform

ICP's consultants are happy to jump on a call and help you work through your next steps. It might be ICP can play a role, but sometimes the ball is very much in your court.

Our report gets you started with some clear thinking based on experience over so many years helping people get the most out of their DAM.
The lead author of ICP's DAM Maturity Assessment is Tom Sloan, ICP's Global Solutions Lead for Content Management & Logistics. Tom has been with ICP for 5 years and has over 15 years' experience working predominantly in the Digital Content Management space. Tom collaborated closely with ICP's Strategic Consultancy & Managed Content Services experts to firstly develop the foundational Maturity Model (used across all ICP's DAM-orientated assignments), and secondly, to develop the Assessment tool which uses a simplified version of the Model across all aspects of People, Process and Technology.