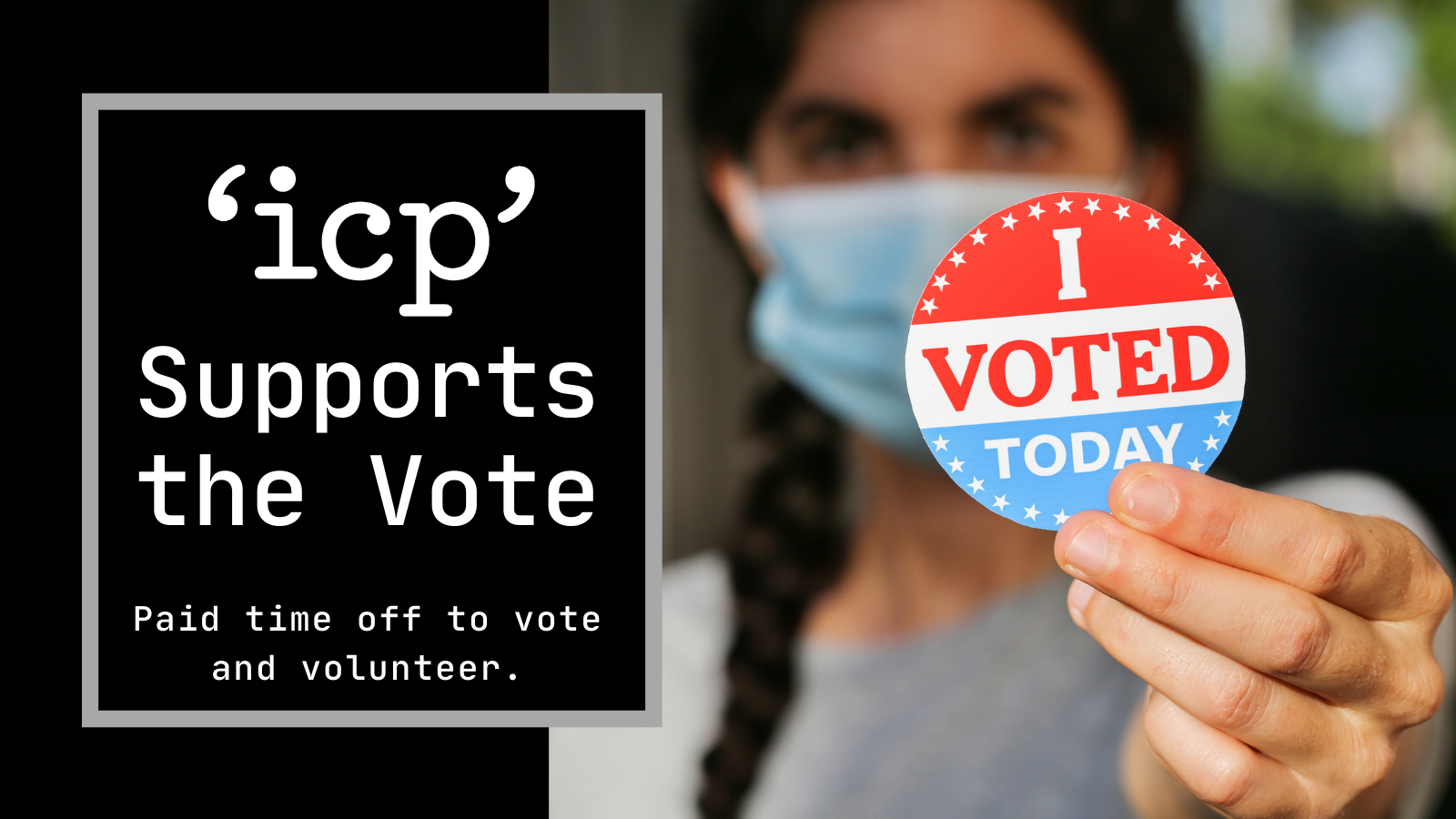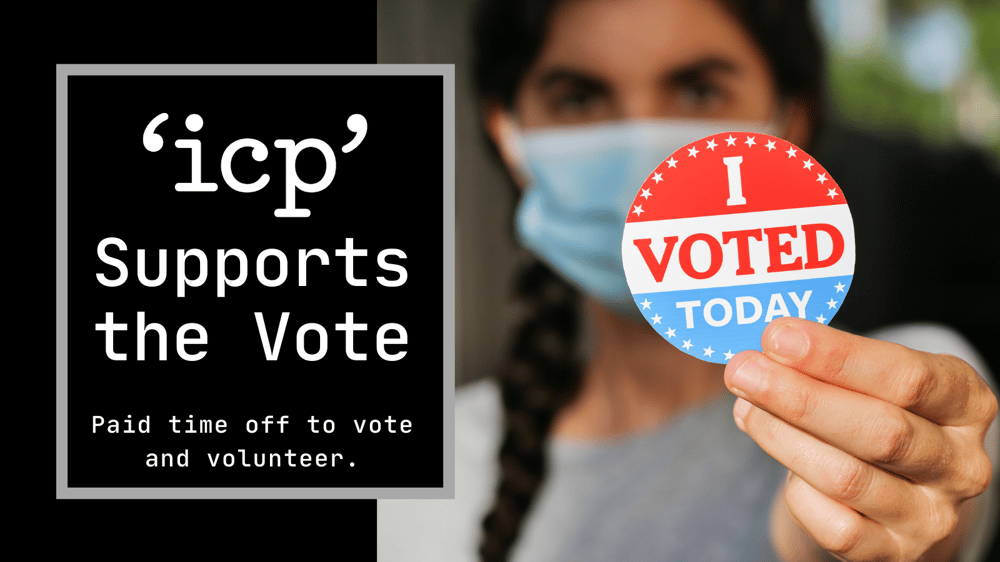 The General Election in the United States is a little less than a month away and early voting locations open today in many states, including Georgia (where a large population of ICP employees live). It seems fair to say that the events on November 3rd will attract a global audience as we all wait to learn the outcome of one of the most contentious Presidential races in US political history.
At ICP, we know how important voter participation is to a healthy, functioning democracy. Yet, in recent US elections, nearly half of eligible voters did not vote. The reason? We don't have time to vote, we don't feel we are properly educated about issues and some feel their vote doesn't matter.
In support of our US-based ICP employees, to help remove these barriers and enable voting, we are giving November 3rd as a paid day off. In addition, US-based employees can take up to eight hours of Volunteer Release Time (VRT) between September 28th and November 3rd to educate themselves and others, to participate in civic engagement and volunteerism and, of course, to vote.
The ICP People Team equipped employees with a digital Voter Toolkit, filled with links to access their voter profile, educational resources, polling locations and links to nonpartisan organizations that offer volunteer opportunities before and on election day.
Mary Katherine Barnes, Senior Brand Asset Manager, recently shared a meaningful volunteer experience with the text banking organization Headcount and encouraged others to join her. The team created a Vote 2020 Teams Channel specifically for sharing volunteer opportunities and encouraging their colleagues to get involved.
Due to the COVID health crisis, there is an increased need for young, healthy people to volunteer as Poll Workers and Election Tech Support volunteers. ICP CEO to the Americas, Christopher Grakal, spoke to SaportaReport about the role businesses can support the democratic process. Christopher Grakal and ICP are giving employees 8 hours of Volunteer Release Time in the weeks leading up to election day, in addition to election day, encouraging employees to volunteer with a nonpartisan organization and vote early.
"Obviously, every election is important, but this one, arguably, is one of the most important we've ever had," Grakal told SaportaReport. "And when you throw in the pandemic and the disruption that we've had in our lives, I just thought it was important to give our employees a break to take the pressure off them."
Democracy depends on a culture that values and promotes involvement in civic engagement. At ICP we are setting the bar high for how employers can support their employees to show up for their communities, use their voice and make sure their vote counts.
By Katelyn Wiltsee-Grakal