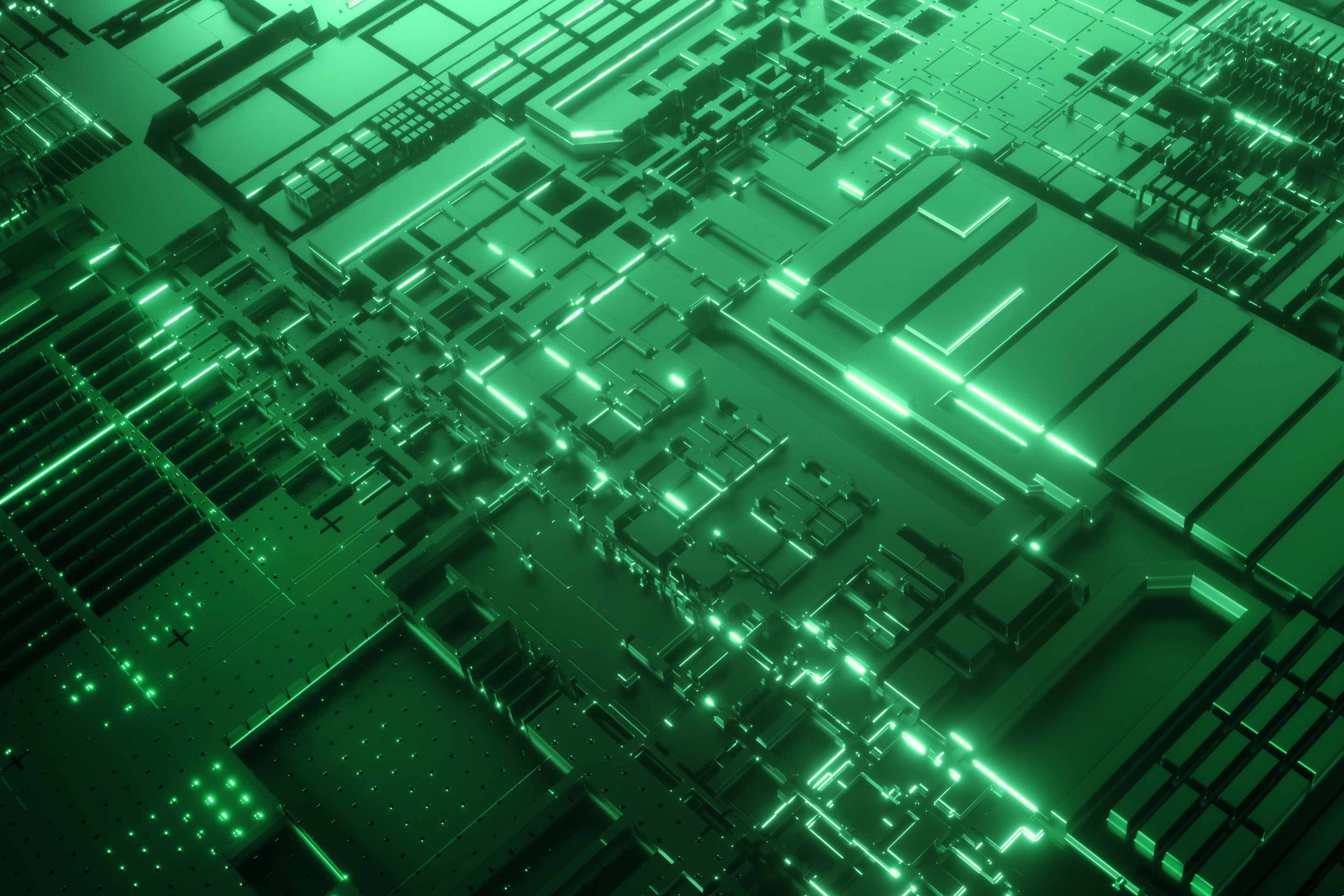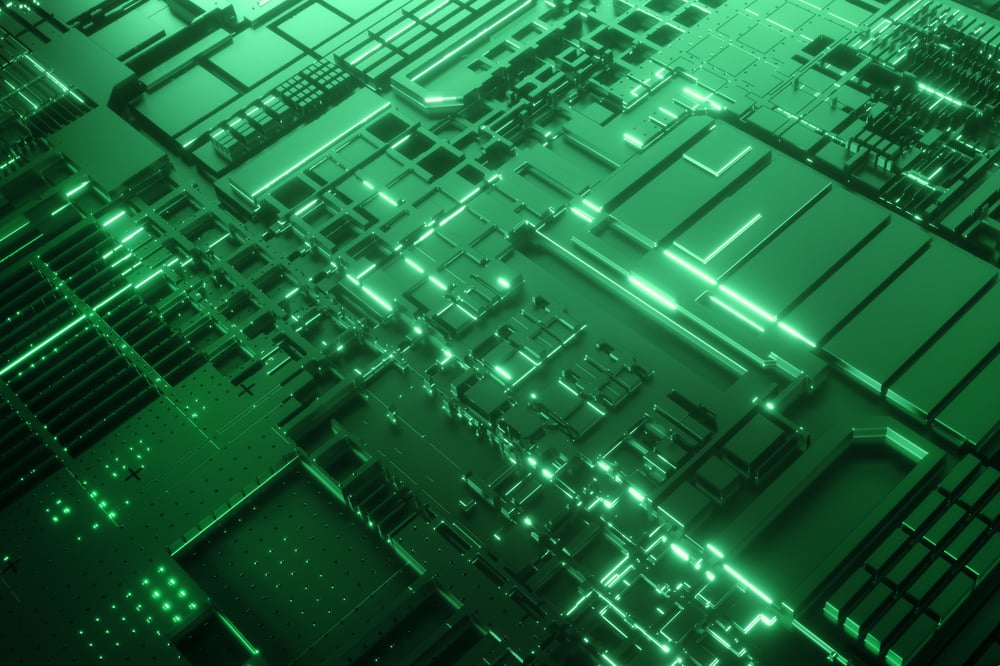 ICP Blog
Towards NetZero: Reducing Your Digital Carbon Footprint
This is the second article in our series about digital sustainability. The first one is The Rise of Sustainability Initiatives.
---
With the surge of interest in sustainability, organisations are including their digital ecosystem in the larger equation toward whatever sustainability certification is being pursued. If you haven't been keeping up with the firehose of sometimes conflicting information, the internet consumes a tremendous amount of energy. The over 4.5 billion people who use internet-connected devices daily are predicted to increase their use, and every interaction contributes to the data centres that are used to process these interactions.
Greening our digital environments
Until now, it's been convenient to use things like carbon offset payments while continuing our business-as-usual processes. James Cannings, Chief Sustainability Officer at MSQ and co-chair of the BIMA (British Interactive Media Association) compares these offsets as "continuing to smoke but paying your buddy not to smoke". This practice is rapidly coming to an end as the number of FTSE 100 companies who committed to achieving net zero emissions grew from 82 percent. Now, all the major players – Google, Meta, Amazon, and Shopify, among others – are looking at their organisations holistically to see what types of carbon-removal technologies they can adopt. And that includes internet technologies.
Organisations such as BIMA have been helping their members across the UK to figure out how to move towards a net zero emissions world through their sustainability council. (If you're not in the UK, your region or country undoubtedly has similar bodies.) These organisations help their members devise simple strategies to reduce their carbon footprints toward a more sustainable internet.
Start with the quick wins
As digital properties become more complex, the number of ways that carbon reduction measures can be implemented also multiply. Some aspects are complicated and have a long implementation window, such as a digital service provider that needs to ensure their end-to-end supply chain conforms to green practices. Other measures are simpler and have more immediate results, like ensuring your website is not an energy hog.
Here are some quick wins for reducing the carbon emissions in your immediate digital environment:
Clean out your archives.




Digital hoarding contributes to a significant amount of digital waste. Those thousands of old messages that get searched every time someone searches their email client, those many, many folders with multiple, sometimes auto-generated, versions of large files that take storage space, and all those data sets that aren't fit-for-purpose but companies hoard "just in case" – al of these are part a trend where everyone is a creator but no one is a curator.




Gerry McGovern on digital waste




Use a green web hosting provider.




A relatively easy win is to change to a green web hosting provider. These ISPs (Internet Service Providers) aren't hiding – they display their green badges proudly. If you're not sure, you can ask: Do they offset their energy consumption with renewable energy? Do they use off-grid energy and purchase 100% renewable energy to put back onto the grid?




Sustainable Business Toolkit on green web hosting

Reduce the carbon footprint of your website.




What is the carbon weight of your website? How much energy does your website consume? You can find how your own site compares to others by putting a URL into one of the many carbon calculators available. Remember that your customers can also see your website's carbon footprint; if they're serious about having a green pipeline, they may judge your book by its cover, so to speak.




Website carbon calculator

Optimise your website for speed.




Slow-to-load websites need more energy, and that contributes to your carbon footprint. User experience and content people will tell you that users are impatient, and don't stick around for slow-loading pages or rotating carousels. The more "data volume" that images, videos, and code scripts use, the more data transfer energy they demand.




Optimising website performance

Use sustainable web design practices.




We operate in a world where the size of a PowerPoint template can range from upwards of 75MB to well under 500KB. How much digital waste goes into our practices often depends on whether we understand how to use software in optimised ways. Using SVG images and dropping decorative-only images, and using stylesheets or templates as intended all add up to reduce the carbon footprint of the properties in your digital ecosystem.




Lowering digital waste on web properties

Look at sustainable web development practices.




Not surprisingly, the connection between accessibility and sustainability is quite strong. The things that matter for universal access – reduced page sizes, turning off images and relying on alt text, screen-reader use, and so on – also contribute to sustainability. Without going into a lot of technical detail, simple choices like not showing what's not needed (despite the internal tensions where every department demands its place on the home page), triggering "lazy loading" of content so users don't get content until they want to read it, using clean, efficient code, eliminating third-party scripts, and caching effectively are all ways of contributing to a more sustainable website.




Prioritising digital accessibility and sustainability

Choose sustainable technologies.




Consumers and investors alike are looking at how organisations view sustainability. Whether we are prepared or not, because the "front door" to our business is online, it is open to public scrutiny. Investors looking at best practices for sustainable investments and now have checklists that cover everything along the ESG spectrum. The checklists generally don't go down to the "how green is your website" level but they do cover things such as whether staff are using low-power laptops and other energy-powered technologies.




Download the UNPRI's ESG checklist

Follow best practices for production of digital assets.




Optimising visuals can reduce file sizes without compromising impact on visitors, making it a win-win situation. Testing this is as simple as downloading an image from a website and opening it on your desktop. If it fills a teeny box on the website, but when downloaded fills your screen, you know that whoever designed the site is not paying attention to sustainability. Smashing Magazine created some calculations for how they saved 5.2 terabytes of otherwise wasted web traffic and saved 17.28 tons of CO

2

on a single web page – makes for a fascinating read. The

Nivo

website is a great example of a low-carbon website.




Smashing Magazine on sustainable web development strategies

Follow best practices for content operations.




Too often, content developers are reduced copy-and-paste every time they need to vary a piece of content for a new audience, and they are expected to manually track all their versions in a number of spreadsheets. Not only is this digitally wasteful, it's a waste of bright minds. Best practices for content operations have long used the reduce-re-use-recycle principles. Reducing the amount of source content, using a robust authoring system to manage content components, and connecting with other systems, such as taxonomy management, translation management, digital asset management, and content optimisation systems, and using content delivery platforms all contribute to a more sustainable content ecosystem.




Forrester on content operations and sustainability

Plant trees.




What does planting trees have to do with digital sustainability? One of the best ways to reduce carbon emissions is to plant trees, which "breathe in" CO2 to live, and "breathe out" oxygen. Deforestation has had devastating effects on air quality, much of which has happened to supply more and more "stuff" to industrialised countries. By contributing to a tree-planting initiative designed to regenerate forests, you're doing more than virtue signalling; you're mitigating some of the effects of climate change and helping the environment. Reforestation is only a part of the solution, but an important part of it.




The effect of forestry on greenhouse gas emissions
For more information about digital sustainability, you can:
Sign the

Sustainable Web Manifesto

and keep up to date through the Curiously Green newsletter

Follow Gerry McGovern on his blog or podcast, or read his book,

World Wide Waste

.

Read Tom Greenwood's book on

Sustainable Web Design

.

Keep up with us on the ICP blog, as we reveal how we've been producing sustainable digital assets for our clients and implementing best practices for content operations.