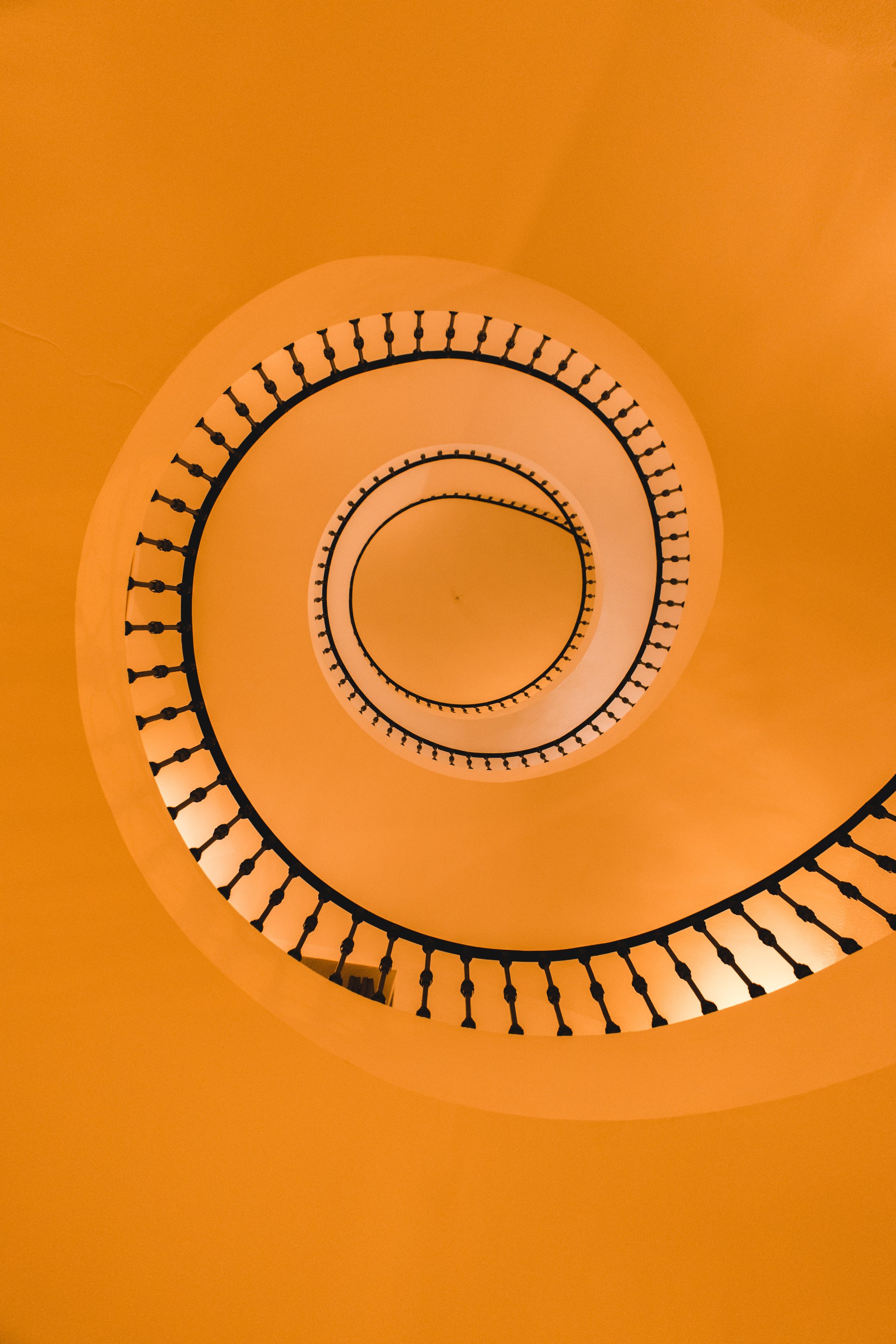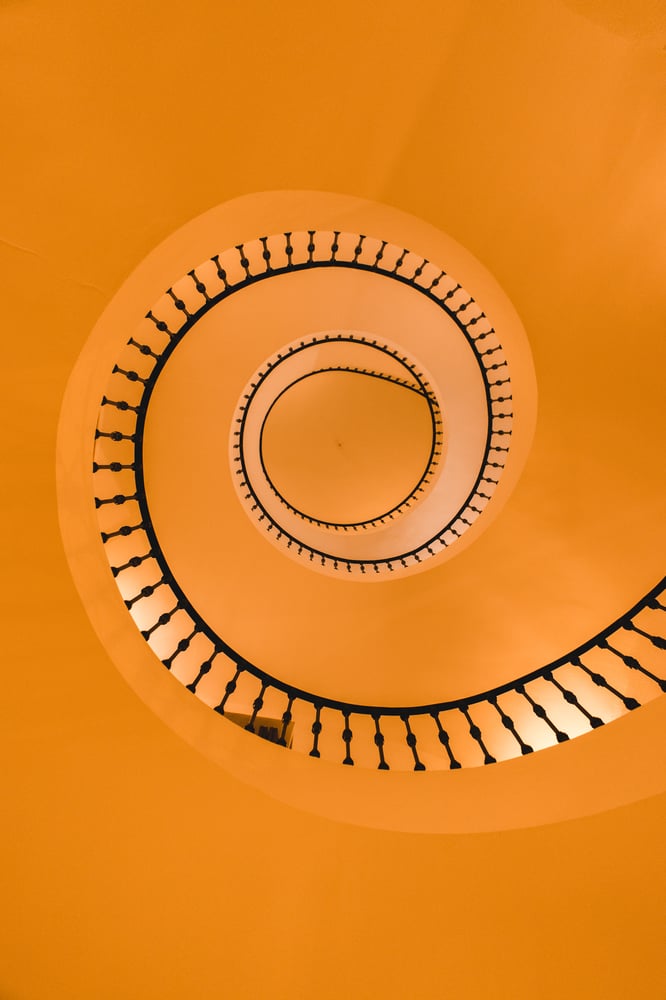 ICP Blog
Why it makes sense for companies to look at setting up an In-house Agency
This blog accompanies our upcoming course for those wanting to set up and optimize their In-House Agency.
CUSTOMISE YOUR MARKETING COMMUNICATIONS AND OPERATIONS SUPPORT. TAKE CONTROL AND COMPETE MORE EFFECTIVELY.
Introducing our Associate Consultant, David Wethey
At ICP we have developed the side of our business that powers and enables the In-House Agencies (IHAs) of our clients.
There has been explosive growth in In-House Agencies over the last few years, and this growth is expected to gather pace as industry emerges from the Covid-19 lockdown. Competitively the success of In-House Agencies has come largely at the expense of traditional agencies.
We thought that an expert on the world of conventional agencies would be the right person to contextualise and explain the IHA phenomenon and predict what is likely to happen next.
So we commissioned David Wethey – the founder of Agency Assessments International (AAI) - an acknowledged expert on the client/agency relationship, and a veteran facilitator of global pitches over 30 years, to research the In-House Agencies marketplace, work with our specialist colleagues, and present a course for Henry Stewart on how to be a success in the world of IHA.
David Wethey writes - The IHA revolution has already happened
We have conducted extensive research on the dramatic growth of In-House Agencies, and the partly competitive, partly symbiotic relationship between them and the traditional agency sector.
Instead of external agencies routinely syndicating their offer to lots of clients, which has been the model for ever, more than 75% of US clients have decided to reverse the process, draw up their own specifications, build their own agency, and use externals only for what they can't do themselves. The percentage conversion is lower in the UK and other important markets, but the trend is unmistakably the same.
The agency establishment (which includes a lot of traditionally minded client folk) would still have you believe that clients with lots of agencies, and agencies with lots of clients is the immutable way things have always been, and always will be.
That was then. This is now. Hundreds – even thousands – of clients have taken the IHA plunge and customised part or all of their marcoms and marketing/creative ops under their own roof, while many still use external agencies for some aspect of their requirements. The revolution is a reality. The default setting has changed.
I believe there are five principal reasons why clients opt to set up their own agencies
Dissatisfaction with service and value from

traditional Agencies of Record (

AORs

)

– and a feeling that 'we could do it better ourselves'




Overall cost-saving

and VFM (effectiveness vs cost)




Increasin

g speed of response and reduced

lines of communication




Desire for dedication and exclusivity



Greater control /

Integration – within marcoms, and between marcoms

and marketing operations
But it's not all one-way traffic. Traditional agencies correctly see IHAs as a major threat to their business, and push back hard on IHAs and their advocates
The work won't be good enough




You can't have good, fast, and cheap




You won't be able to access the best talent




You need the breadth of experience and outside view only we can supply




In Martech, Creative Operations, DAM, Data, Analytics etc, you are better off contracting with the external vendors we recommend to you
My comments on the debate
No

one is

advocating dispensing

completely with traditional and specialist agencies. Top level strategy and crea

tive is still available when clients

need it. As is the experience and outside view that external agencies bring to the party

Some IHAs

– particularly those from media owners -

produce brilliant work. Look at the IHAF Awards in the US, and the Inside Out Awards in the UK.

There are areas of marketing where y

ou

can

have good, fast and cheap – we learnt that during the production decoupling era

Talent has indeed been a problem for IHAs. But a

dividend of the lockdown has been the increasing familiarity (not to say attraction) of working from home. At a stroke this facilitates what used to be a big challenge for IHAs – recruiting talent to work away from traditional agency hubs and watering holes. If you can work from home, this is no longer a big problem.
And, guess what, recent agency redundancies also have a silver lining. There are some outstanding agency professionals looking for a new challenge.

The days of clients relying

on agencies for help with

Martech, Creative Operations, DAM, Data, Analytics etc have long

past

! Clients

have taken

matters into their own

hands, and

developed their own expertise and experience.
Why have so many companies gone down the IHA road?
Cost
Most industry-wide changes are driven by cost. And the emergence of IHAs is no exception. Once the commission system collapsed, and marketing procurement arrived on the scene, it was clear that agencies had been getting away with quite unrealistic pricing – and worse. Given the scale of the economic catastrophe we all face, cost saving will again be on top of the agenda. Marketers will demand more for less money. And they will want everything more quickly, including their recovery - their journey back to normal. Cost-saving will fuel the further growth of IHAs, as it has done from the beginning.
Speed
Speed is another crucial driver for clients. In my AAI experience agency turnaround times were a universal tension point. IHAs are hard-wired to work quickly and responsively. And this in no way conflicts with an IHA's aspiration to be regarded as a strategic brand and marketing partner. Within an organisation, fast is fine – even if it's at variance with agency tradition, and the unfortunate fee dynamic, where taking longer to complete a job increased agency revenue.
Digital
Digital, digital and digital! Old-style companies needed studios – and in fairness today's marketing titans do too. But what has changed is that they can't enhance their online presence without web designers, web developers and content generators. It simply doesn't make sense to rely on outsiders where these intimate connections are concerned. It may still be true that you can't have all three of fast, outstanding and cheap when you are making a 30 second commercial or an ad in Vogue. But it's completely true online. Fast, outstanding and cheap is achievable.
Customer journey
Getting control of the customer journey has also been a big motivator. IHAs have grown in numbers and size to facilitate that level of control. And location on-site has shortened lines of communication. Many brand owners mandate the dedication to the brand, as well as the control and accountability that only an IHA offers.
Competitiveness
Cost-saving, control, speed, dedication, exclusivity are powerful motivators. But I'm increasingly coming to the conclusion that the greatest motivator of them all is competitiveness. Digital disruption is what we have learned from the FAANGS / ExOs. They are ultra-competitive! They want to marmalise their competition. Customising and managing all your marketing and marketing support is the cornerstone of being competitive.
Looking forward from lockdown
I believe that the in-housing movement will gather pace post-Covid-19, driven by demand, as CMOs look at how to bundle as efficiently as possible. They want greater control, but they will also have no choice but to cut costs and take all available savings. This pressure will make it challenging to commit to capital expenditure and add to payroll costs on IHAs. So not all new IHAs will be start-ups. The embedded model pioneered by Oliver (now owned by You and Mr Jones) and developed by WPP, with Wunderman Inside, and majority owned The & Partnership, looks a good option. Renting your in-house resource can be more flexible and scalable than setting up a wholly-owned facility, particularly now.
There is a big potential upside for traditional agencies too. Both IHAs and Holding Companies could do well. Arguably 'doing an Oliver or a Wunderman' could be a more reliable and profitable marketing strategy for the big groups than having scores, if not hundreds, of their operating companies pitching to clients all over the world, all the time, in highly competitive and high odds contests.
Advertising and the Interruption Model
Tough times mean that we are going to have to bring back an old favourite –Advertising. Marketing activation is vital, but it's simply about getting the right short to long term balance.  Activation without long term brand building is as risky as advertising without any short term activation.
We also need to dust down the interruption model, and repurpose it to divert readers, listeners, viewers and surfers from endless concentration on the virus and its consequences. Marketers need to relearn how to persuade, seduce and cajole consumers to buy things. Clever selling and innovation begins at home - in the company.
We have never needed innovation more
We are also going to need another hugely important weapon – innovation, as I explained in my latest management book The Very Idea. I am passionate about ideas and particularly passionate about motivating the people who work in the 'middle' of companies to become committed idea generators and developers. Ideas are the seeds from which innovation grows. Innovation is a vital tool in awakening brand loyalists and potential new users alike. Our customers won't sit up and take notice unless we tell them new things in new ways. Recruiting the ideas ability and creativity of OUR people – the staff and management of OUR company – sits comfortably with taking control of marketing comms and ops.
IHAs for results
Brand purpose, inclusiveness, diversity and so on are estimable secondary objectives in marketing communications. Wanting to be liked and esteemed on social media is fine. But it doesn't do a brand much good unless sales build back and order books fill up. The single-minded pursuit of marketplace success in a difficult market needs absolute commitment and dedication. External agencies are all very well, but they have to put their best people to work on other clients, and indeed on other people's clients in their endless thirst for new business. Every IHA has one single-minded focus: the success of their company.
Not just a good time to take stock and consider. A vital moment to make the change
Brand owners need to put a priority on competitiveness, selling and marketing. In order to do this fast and successfully they need, I believe, to control their marketing communications and operations. That may involve using external agencies for their specific skills, expertise, and experience across markets and sectors.
But I submit it should also involve at least consideration of bringing the control of marketing communications and marketing operations in-house, together with much of the delivery and implementation of those comms and ops. This to me is a strategic consideration, not an intellectual choice. For many companies and brands emerging from the stranglehold of Covid will be a question of survival – not the pursuit of higher profit that has been a fixture on corporate objectives for generations.
The choice for clients
All of this has created a series of choices for clients to wrestle with.
Do we carry on working with external agencies? No overhead cost to us. Almost no limit to the variety of external resource, and theoretically the highest quality is available globally. Short contractual periods. Effectively hire and fire. BUT it can be a very costly policy. And it's complicated to manage.
If we have an IHA, how can we make it even more effective? And if we haven't, could this be the time to consider the benefits it could bring?
Indeed should we in-house almost all our comms and operations? Maximum control. Guaranteed cost saving vs option one. But can we hire all the talent we need? Will they be happy and productive away from the bright lights of London, NYC, Amsterdam etc?
Or do we operate a hybrid model – with both external and internal agencies, as well as experts and suppliers?
What I've learned overall
I have been looking at IHAs through the prism I used for so many years at AAI: people, work, culture, resource, contribution to client success. It is completely fair to make a direct comparison between what I am learning to call 'external agencies' and IHAs. Very few clients have set up their own agencies without experiencing service and deliverables from one or more conventional shops. So at some stage they must have looked at the pros and cons of the two options, and analysed what was best for them.
It is abundantly clear to me that the clients' own agencies are a vital and dynamic feature of the future of marketing. I am very impressed with what I have found. Sometimes the agency establishment makes it look as if IHAs are not only in a different category, but at a different [lower] level.
I don't feel this is true. The best of the IHAs also produce excellent work and results, and hundreds of organisations are benefiting today from the dedication and deliverables of their In-House Agency.
Please register on our Course for practical advice on In-Housing
I'm aware just how many CMOs (particularly from the largest CPGs) are planning to reorganise to control their marketing and communications. They want to ensure control and commitment, to encourage innovation, and to single-mindedly pursue sales and share growth, as we emerge from the pandemic.
I hope you will feel that our course is particularly timely.
We can help you if you are thinking of setting up a new in-house agency.
Or if you want to optimise the effectiveness of an existing one.
Who the Henry Stewart Course on In-House Agencies is for
Marketing decision makers in companies and organisations, responsible for Communications and Operations.
In particular, we have five sub-universes in mind:
Senior marketers actively considering setting up an In-House Agency
People who already have one, who are ambitious to make it more dynamic, more productive, more efficient – or generally better




People who are happy to use traditional agencies, who maybe should consider putting at least part of their marketing communications and/or operations in an in-house resource




Operations people in client organisations, who are convinced that IHAs are a good idea, but need support in their recommendations to management




Agency folk everywhere, who could benefit from learning more about the in-house model, both as part of their current job, or career-wise
The six sessions of our course are spread over several weeks from 27th October to 15th December, to make it possible to absorb and learn as effectively as possible
Our course is designed to be practical – but highly informative and stimulating. In-House Agencies are exciting and different. Several of my colleagues at ICP are going to be helping me deliver this course. And we are all keen to show you why the in-house model can pay rich dividends.
Why choose the IHA model (27

th

October)
The course starts with an overview of the agency landscape – the background to clients and agencies, why things are the way they are, and what is probably going to happen next. Traditional (externally owned and managed) agencies have been the industry standard for a hundred years. The syndicated model (an agency with lots of clients) has been gradually supplemented by a client with lots of agencies, with the business becoming more specialised as the digital revolution gathered pace. But neither construct is ideal. Clients want dedication and exclusivity, which is difficult to achieve for an agency juggling divergent client priorities. Equally, managing legions of agencies is a huge challenge for time-poor marketing teams. If we factor in the changes in marketing itself, in marketing communications, and in marketing operations, it was probably inevitable that clients would look for a radically different model. In-house agencies are far from new, but the imperative in a digitally disrupted age, with dramatic advances in both technology and data/analytics is compelling.
2.

Audit everything (2
nd
November)
Starting your own in-house agency is a major endeavour. And the first step in any ambitious new venture should be to audit everything you do, and everything you need. Without clear goals and an objective and thorough review of your existing arrangements, it could be a risky business. The audit process inevitably starts with a review of both business and brand priorities.
There are key questions to answer:
What are we trying to achieve in our marketing communications?

What is the extent and shape of our marketing and creative operations?

How are we using agency resource now?

How effective and efficient is it?

If we had an in-house agency what would be its ideal scope?
Where would it make sense to start?

How many people are we going to need?

Where are we going to find them?

Assuming we retain some external agency resource, what would the perfect balance be?

And how best to manage that?



3.

Plan meticulously (12
th
November)
Then we'll take you through the meticulous planning you'll need, with insights from successful IHAs that got the preparation right, and were able to deliver from month one. What will we have to do to make the change happen? What are the key variables? How to achieve maximum synergy between marcoms and marketing ops. How will we embrace technology? Data and analytics? What else will it make sense to do internally? How is the onboard agency going to interface with marketing and other company functions? What are the implications of global and matrix requirements? How much external agency support are we going to need? How do we manage expectations in our existing external agencies? Other suppliers and vendors? How are we going to start? What is the phasing plan and schedule? Who is going to lead the new agency? How can we facilitate putting together a leadership team? And how soon should we kick-start the recruitment programme?
4.

Implement the plan, and launch with a bang (1
st
December)
That takes us into implementation, and going live, with first person stories on launching and ensuring that the spectacular ascent from launch pad to orbit is as fault-free as possible. We will share helpful and relevant examples of how a range of IHAs were launched. Launching the new entity is a challenge of its own – both internally and externally. Having key leaders and operatives in place is crucial. Also IT and other systems and processes. Once a launch date is inked in, the project passes from a private activity to a public performance! We need to learn from both the successes and problems of others. And to have a Plan B if all does not go wholly to plan. Remember that with the anticipated rate of change in both marketing and technology (not to mention your ambitious growth strategy), starting your IHA is just a first step. You must make provision for both continuous improvement and development.
5.

Manage (
10
th
December)
Next we offer numerous practical tips on managing your new IHA and the leadership it is going to need, to ensure that it achieves its primary purpose – efficient operational delivery. That requires excellent process. We also need to make sure that both culture and creativity are valued and encouraged. At ICP we believe that the most successful IHAs exhibit 'Club Culture' and 'Creative Inside'.
IHAs – at their best – are essentially supporters clubs for their brands. The people who work in the IHAs at the BBC, Sky, AT&T, Coca-Cola, U-Studio, Specsavers, Clorox, Chobani, Coach, Toyota and so forth are fully committed fans of their brand. It is not only a different way of working. The mindset is different too. It isn't just a service mentality, so much as a commitment based on loyalty. IHAs, you see are not just supporters clubs. They are also clubs like football or rugby clubs. There is a shirt and a badge. Staff in IHAs support the brand, but they also play for their brand. Club Culture means dedication to the brand, intimate understanding of market and product, together with the continuity this brings. IHAs are winning not just through cost, control and effectiveness, but because their people get an emotional and motivating lift from working there.
And that's where Creative Inside springs from. It's vital that dynamic creative ideas and executions are being forged in the company's own agency, and delivered by world class creative talent. It is not easy for IHAs to compete creatively with the best external agencies, for all sorts of reasons – the stimulus of traditional agency culture, objectivity, variety, paucity of talent away from the bright lights, limitation on funds to pay top dollar salaries. But every agency – whether they are part of a group, independent or company-owned – aspires to create good work, and without that desire they are unlikely to succeed.
6.

Optimise by continuous performance appraisal
(15
th
December)
The final session is about continual improvement – optimising the efficiency and effectiveness of your agency on an ongoing basis, by setting kpi's and performance evaluation. Virtually all in-house agencies start small and grow – on both scale, numbers and capabilities. The optimisation programme needs to reflect that. You will probably have some kind of hybrid model – at least to start with. Retained external agencies will need better management than ever – not least to ensure that the continued investment in them pays dividends, and that they are not demotivated by having to share you with your IHA. Performance of both the IHA and external agencies needs to be measured, as does collaboration and synergies. All agencies will need to work harmoniously with marketing and the rest of the organisation. The real measure of agency success – as ever – will be contribution to outcomes.