Company News
ICP's partnership with Unilever shared in UK Advertising Exports 2021 report
LONDON - ICP's work with Unilever since 2013 is featured in a case study published this week by the Advertising Association in their UK Advertising Exports Report 2021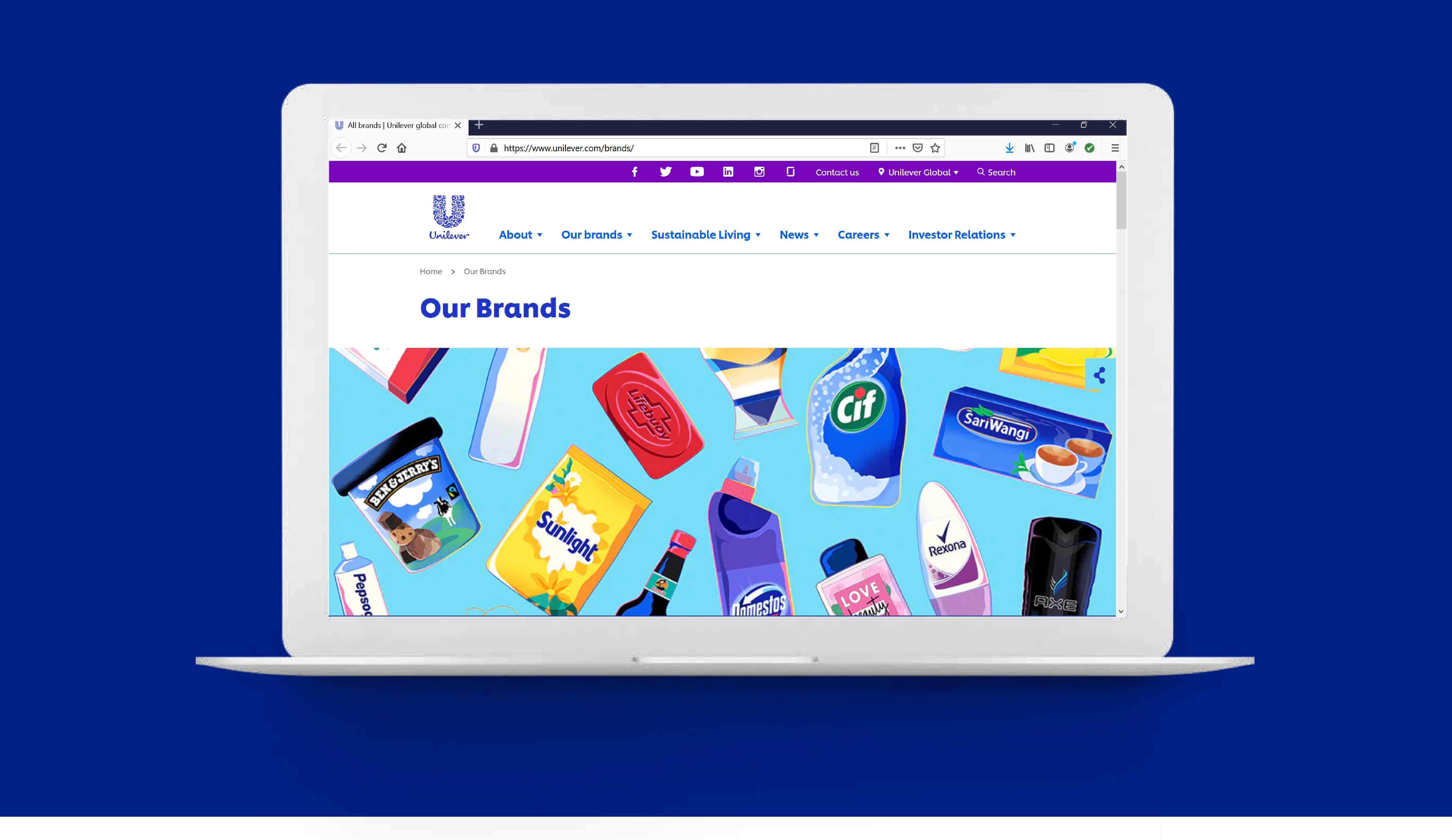 The full 2021 Report is available in full at this location on the Advertising Association website, with the case study on page 29.
The case study is also online available here and shared in full below.
ICP is a member of the UK Advertising Export Group (UKAEG).
UKAEG brings together the best of UK Advertising. Every company in the UKAEG shares the same collective ambition to work together, collaborate and do business around the world. In these extraordinary times, this is more important than it has ever been. Backed by the Advertising Association, the IPA, the APA, the DMA, London & Partners and the Creative Industries Council, the Export Group features 50+ of the best companies drawn from across the UK's advertising and marketing services industries. It is supported through the industry's partnership with the Department for International Trade (DIT) and includes the support of the GREAT campaign team.
Case study
ICP has been a key operational partner for Unilever since 2013. As custodians of the single source of truth for Unilever's global assets, ICP ensures the re-use and repurposing of content through user support and quality assurance to drive better brand consistency and communication quality at lower cost, across all brands, channels and geographies.
Unilever benefits from company-wide standards for ways of working, quality control of assets, compliance across creative production and consulting solutions. This also covers Digital Asset Management (DAM) integration with their eCommerce content ecosystem, brand content publishing systems and other initiatives across a range of technologies preparing for the massive swing to online sales globally.
Over the last year ICP was commissioned to co-ordinate and support the strategy and implementation of Unilever's DAM upgrade. ICP worked with Unilever to support the vendor selection process and then core components of the implementation: defining workflows, process, data modelling, UI-UX, systems testing, and on-boarding. ICP led the internal communications strategy & execution throughout the implementation phase to keep users engaged and abreast with latest information on the upgrade.
This resulted in the migration and organisation of 780,000+ assets, asset management feature & process improvements, a successful User Acceptance Training, the rebuild of asset type taxonomy, re-training of 2,000+ users across all brands and divisions, and 20 user guides and documents to reflect the new platform and branding.
For further information, please contact:
David Howlett, Marketing Director
Adrienne Harrison, Marketing Communications Manager