EXECUTIVE SUMMARY
Implementing a Digital Asset Management (DAM) system is one thing: making sure that users can find the right material quickly and easily is another matter altogether. SABMiller has successfully implemented a DAM for its corporate affairs function and, with the services of ICP, has ensured that thousands of visual assets are properly tagged so that users can search for what they need. Users of the corporate affairs DAM can now find and use assets with confidence, from one single location, fast and efficiently.
DOWNLOAD FULL CASE STUDY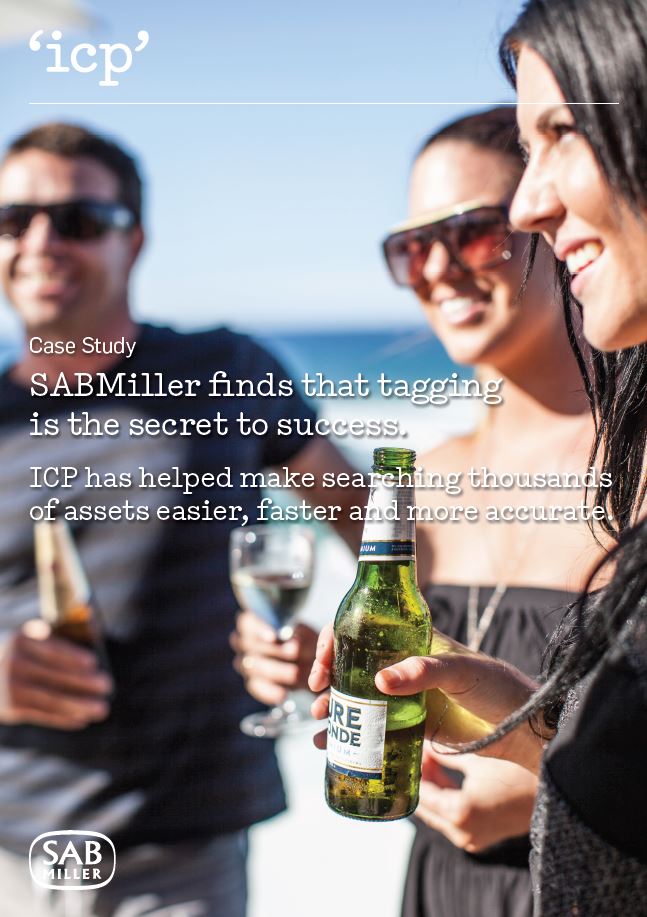 CHALLENGES
The company has a strong focus on corporate affairs, an important part of this is visual communications, which requires a careful balance between positioning SABMiller's corporate ID, but also making sure that global and regional compliance requirements are adhered to. Stephanie Mountifield, SABMiller's Corporate Content Manager stressed that the company needed a more centralised approach because thousands of image and video assets were being stored on shared files, desktops, USBs or left with agencies. Stephanie had already spent the best part of a year gathering 30,000 image and video assets. They were tagged with what little information was available, such as country of origin and date of creation and uploaded to the DAM – which was provided by technology vendor and DAM specialist North Plains. However, it quickly became clear that this was not enough on its own: A DAM is only really useful if people can find the assets they want and so being able to search accurately is essential.
THE SOLUTION
The ICP team came up with a plan, which started with categorisation of which assets were still appropriate for current use, so the 30,000 were whittled down to around 9,000 at that time (although this number has since grown). ICP then hosted a metadata workshop, where everyone identified the best tags to apply. It's important to note that this kind of 'tagging' is something of an art form: it's not just a question of looking at a file and using a one-word description, but rather, guessing what terms people might search on in the future, which might be quite abstract, such as 'summer nights' or an emotion. The actual tagging started in October 2015 and was completed by mid-February 2016, ahead of the target completion date of the end of the year's first quarter. This rapid timescale was helped by having a dedicated ICP team in Mumbai working through the assets, as well as the ICP project team in the UK, who met with Stephanie Mountifield on a weekly basis.