Course Tutor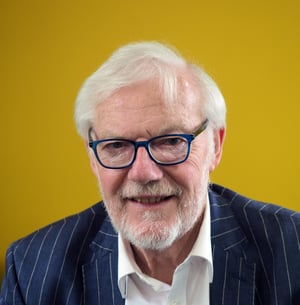 David Wethey is a best-selling business author, who has devised three breakthrough management systems: Smart Decision Making (DECIDE 2012), Mote The Super Meeting (MOTE 2015), and Idea Economics (THE VERY IDEA 2018). In a long career in advertising he managed five ad agencies on three continents, and facilitated scores of pitches around the world for some of the world's biggest brand owners, involving nearly all of the best agencies.
David is now Associate Consultant with ICP focusing on best practice across In House Agency set ups.
David Wethey's Linkedin profile
David will be supported by a number of ICP and external guest contributors. This includes Emma Sexton (founder & CEO, MYWW and Inside Out Creative Awards), James Sanderson (Global Marketing and Creative Operations expert, Ex COO, Oliver and MD, Wunderman Thompson), ICP CEOs, Christopher Grakal and Victor Lebon and ICP subject matter experts including Rachel Couvillon, Jing Wang, Courtney Adams, Ellliott Brown and Martin Handyside.